Emmanuelle Rosso
Born in 1985
Lives and works in Belle-Île-en-Mer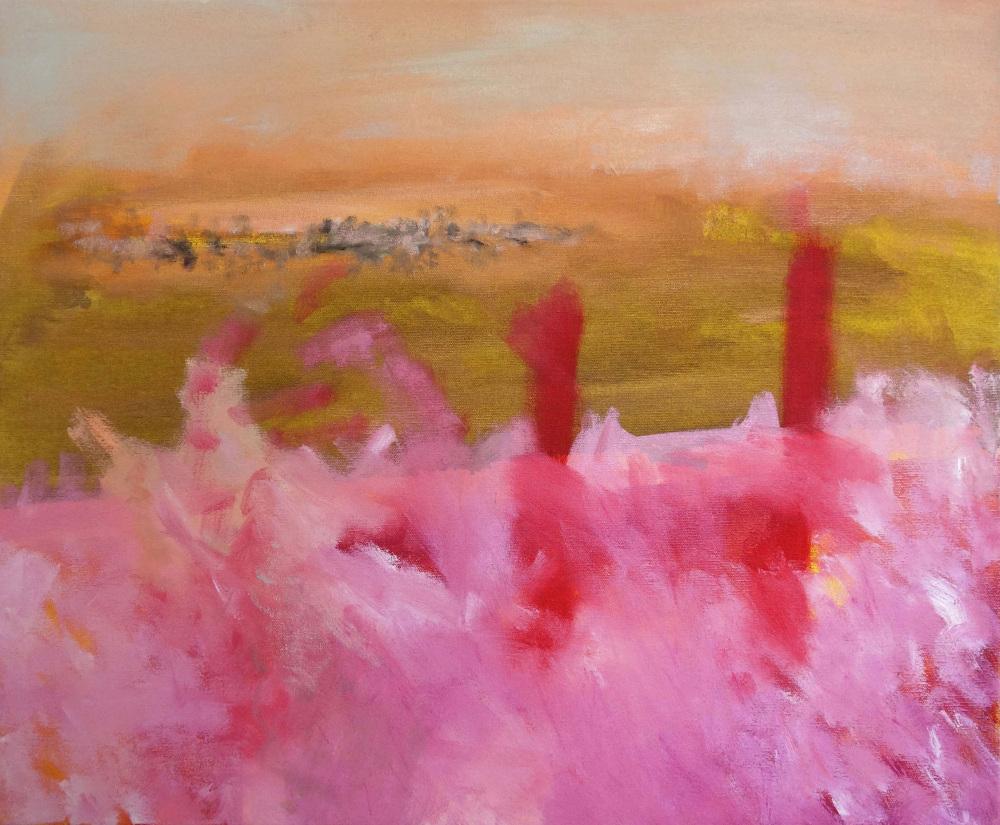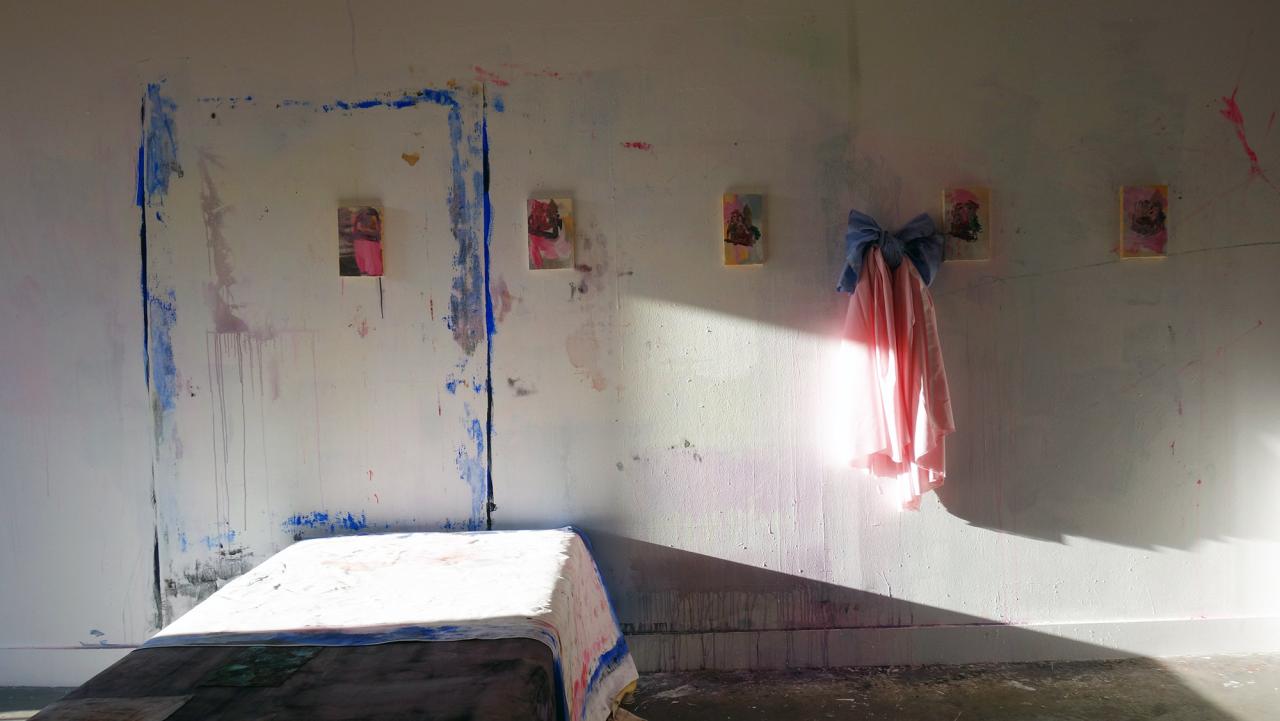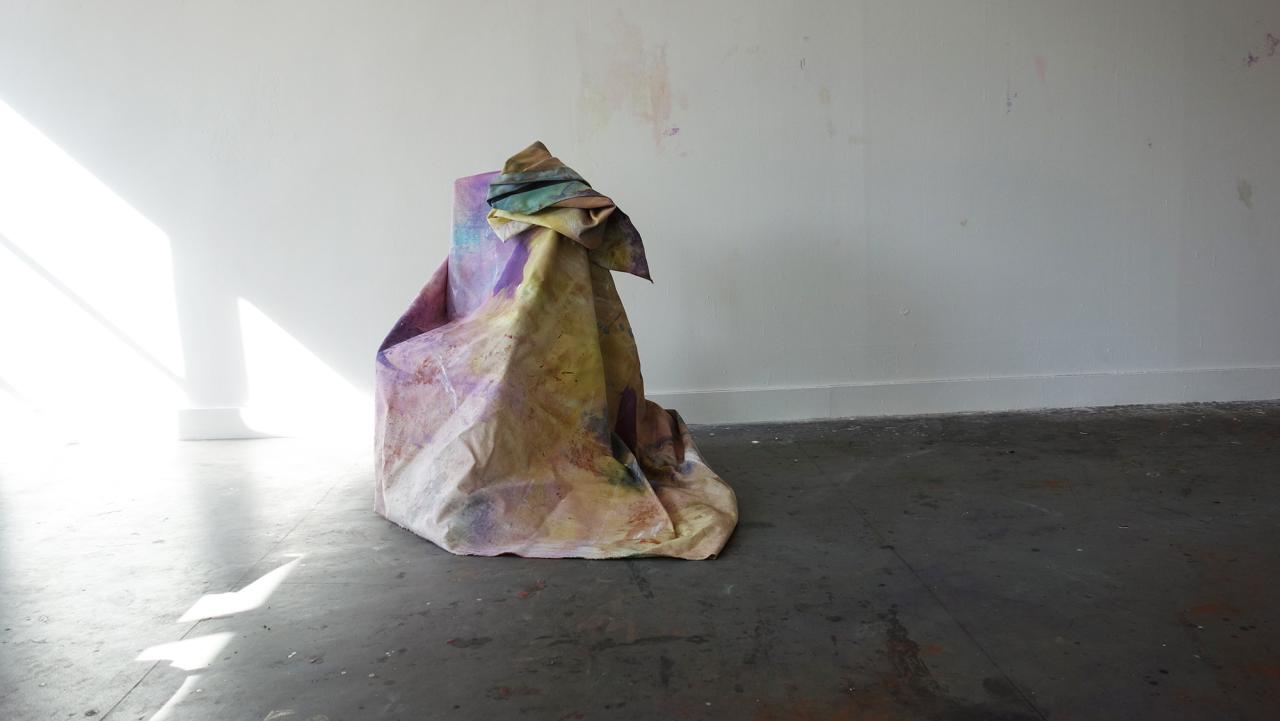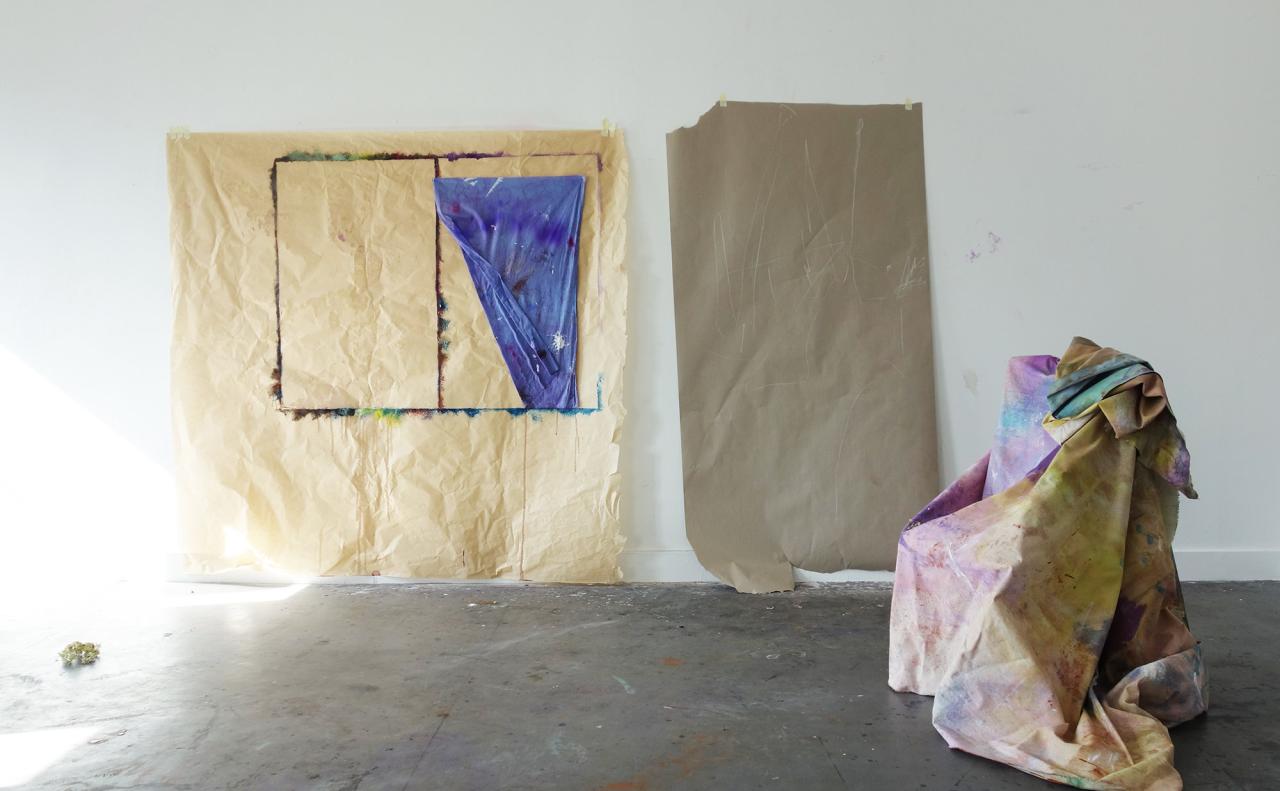 Not long ago, Emmanuelle Rosso acquired a studio in Belle-île-en-Mer. "How do we live outside of our homes?" she asks herself. Her paintings, drawings, photographs, texts, films, and performances are striking because of their delicate relationship with spaces. They take on the shape of one large constellation she calls the Blue Theater Project. She continues her investigation with: "Is the void a place to inhabit?"
The artist allows what she sees to traverse her, working off the memory of an image or an experience she then composes with its absence. As if her senses could absorb their environment to then reveal it on a surface: here, we have a gradual unveiling, close to how color appears during the dyeing process – a technique the artist is very fond of – or how a photograph is developed, instead of the direct representation of an already existing motif. The aesthetic potential of absence has lead Emmanuelle Rosso to create Quelque chose brûle derrière ton ombre (Something is Burning Behind your Shadow), a painting bearing the title of an entire installation with its origins in Slovenian folklore and Mexican author Juan Rulfo's writing. Here the artist revisits in her own way France Mihelič's engraving, entitled The Dead Kurent (Mrtvi kurent,1953). By erasing the scene's protagonist, the kurent – a major figure of Slovenian carnivals, who chases away winter in order to make room for spring – she delves the other characters into a Pirandello-esque materiality. Then there are the chairs, the aphorisms, a costume, a pointed hat; the narration exits the frame and the story continues.
The artist has also been directing a group of surveyor-performers since 2014 in a traveling project entitled La Troupe Erratum, where the work itself becomes a ground for collective experimentation. A dramatist of spaces, Emmanuelle Rosso delves us into a polyphony of tonalities, mediums, and clues, inviting us to take the time to listen in order to come up with our own narration and inhabit the exhibition site.
Martina Sabbadini, 63rd Salon de Montrouge, 2018