Olivier Crouzel
Born in 1973
Lives and works in Bordeaux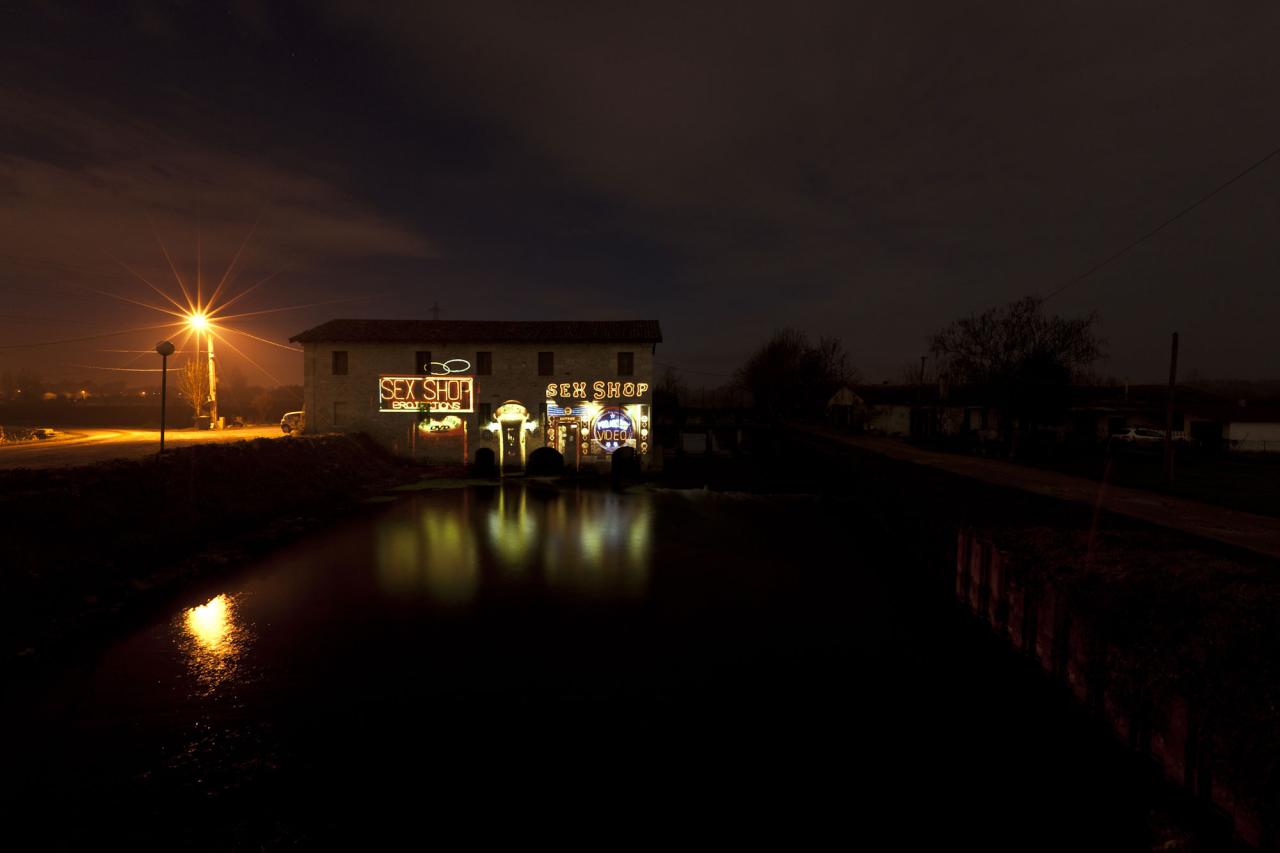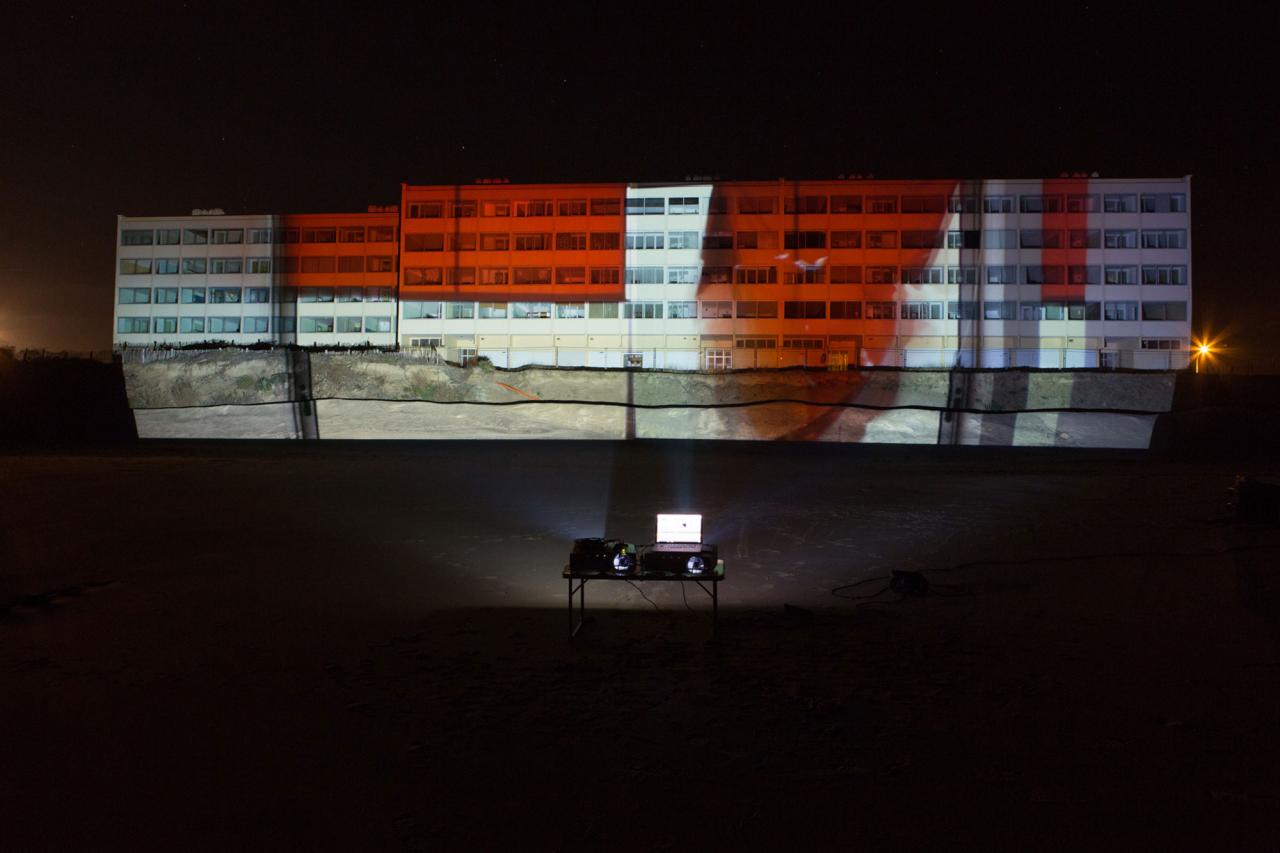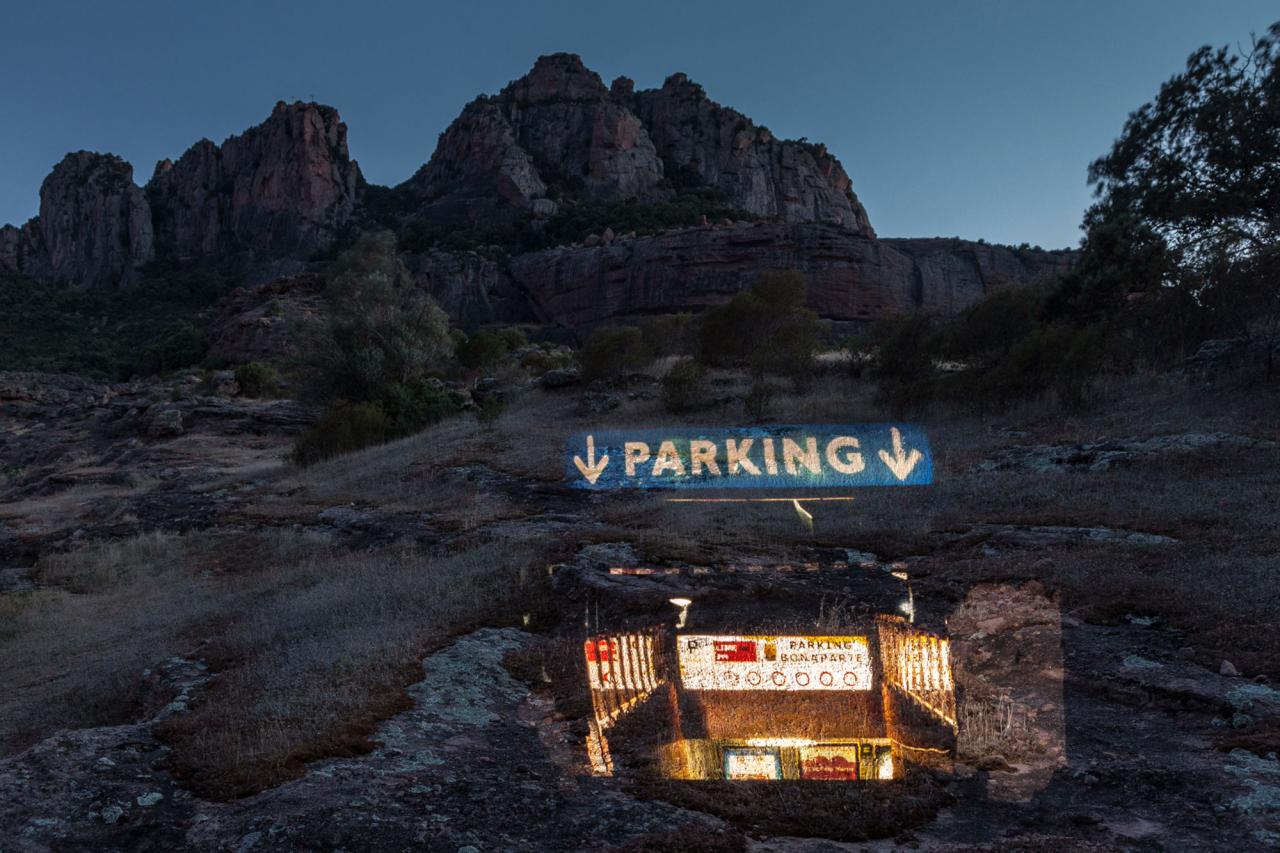 His work connects video and photography. It involves installations which use video projection as much as the places in which it is used. Each stage is part and parcel of the project. His studio, often outdoors, is a place which he explores. The location, time of "residence" , random or commissioned, gave rise to his first photographic works, sound recordings, and films. The capture and the editing which he does with it are used for the intervention (in situ projection) or the inside installation (projection onto objects and photographic prints), which formalize the work.
---
[…] In the end, it is all a game of scales—social and dimensional—which is at work in Crouzel's oeuvre. The forgotten individual is projected onto the village square, the stifled word finds a voice in the chapter, the weed clings to the façade, the abandoned space is lit up. The micro becomes macro, and the invisible becomes spectacular. Perhaps, when all is said and done, his oeuvre is just a struggle against disappearance—of places and of images, of people and their habits, of the traces they leave and memories which are erased.
Excerpt from an essay by Sophie Lapalu, 2015
Commission by Documents d'artistes Nouvelle-Aquitaine
Biographical notes translated with the support of the Centre national des arts plastiques - Cnap.