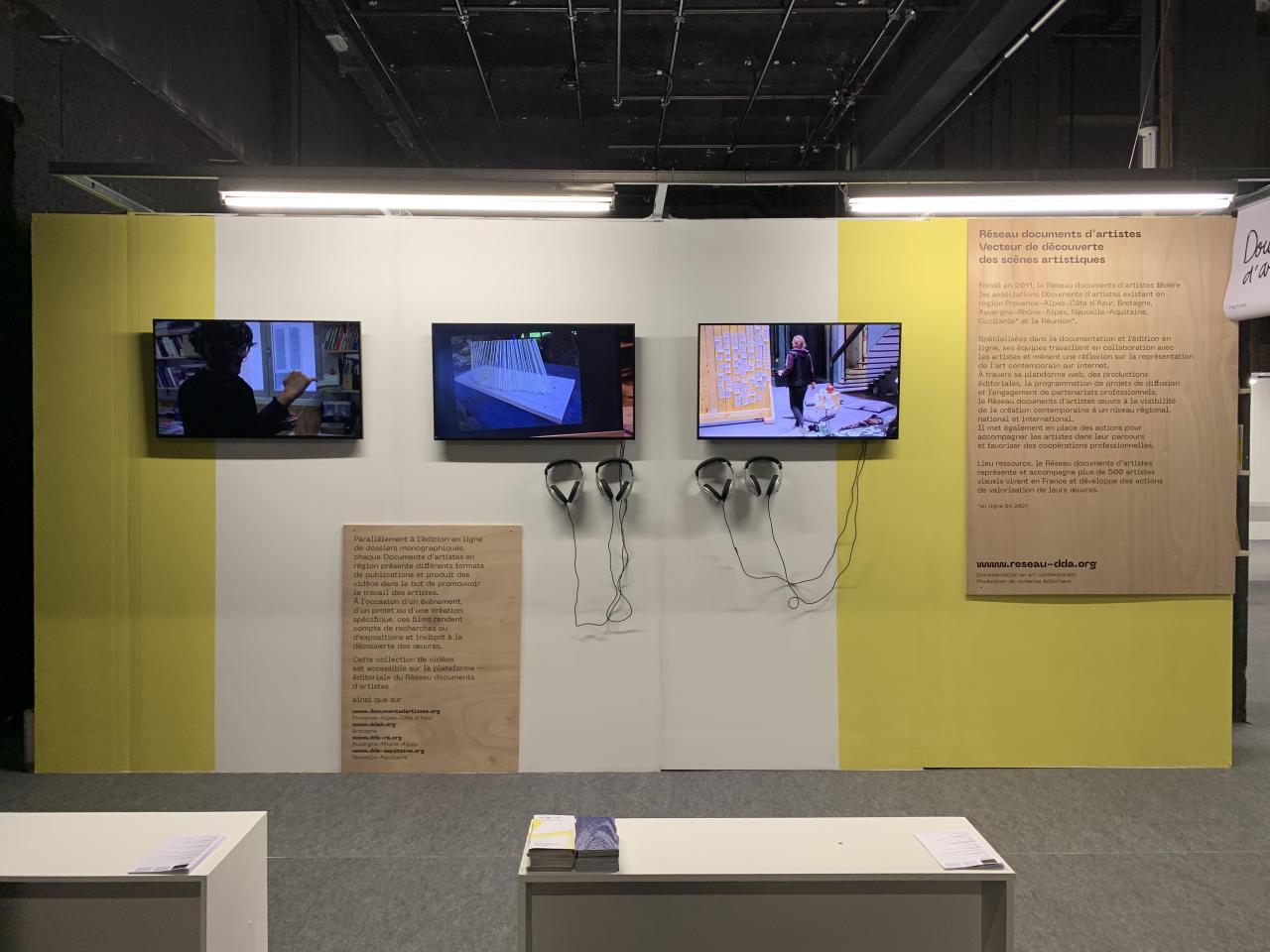 ART-O-RAMA
Video projection
Friche la Belle de Mai, Marseille
du 27/08/2021 au 29/08/2021
Rachel Poignant, Jean-Baptiste Sauvage, Mathieu Schmitt, Hélène Bellenger, Anne-Valérie Gasc, Laurent Pernel, Anaïs Touchot, Sabine Delcour, Camille Girard et Paul Brunet, Thomas Lanfranchi, Sharon Kivland, Alex Chevalier, Ron Haselden, Samir Mougas
The Réseau documents d'artistes participates in the Art-o-rama fair, an international contemporary art fair in Marseille on August 27, 28 and 29, 2021.
Visitors will be able to view a selection of video portraits and filmed interviews, made by the Documents d'artistes in the regions of Brittany, Auvergne-Rhône-Alpes, Nouvelle-Aquitaine and Provence-Alpes-Côtes d'Azur.
Conceived on the occasion of monographic exhibitions, singular projects or studio visits, these films produce an unprecedented documentary resource summoning the word of artists on their research.
With Rachel Poignant, Jean-Baptiste Sauvage, Mathieu Schmitt, Hélène Bellenger, Anne-Valérie Gasc, Laurent Pernel, Anaïs Touchot, Sabine Delcour, Camille Girard & Paul Brunet, Thomas Lanfranchi, Sharon Kivland, Alex Chevalier, Ron Haselden, Samir Mougas.