Mickaël Phelippeau
Born in 1978
Lives and works in France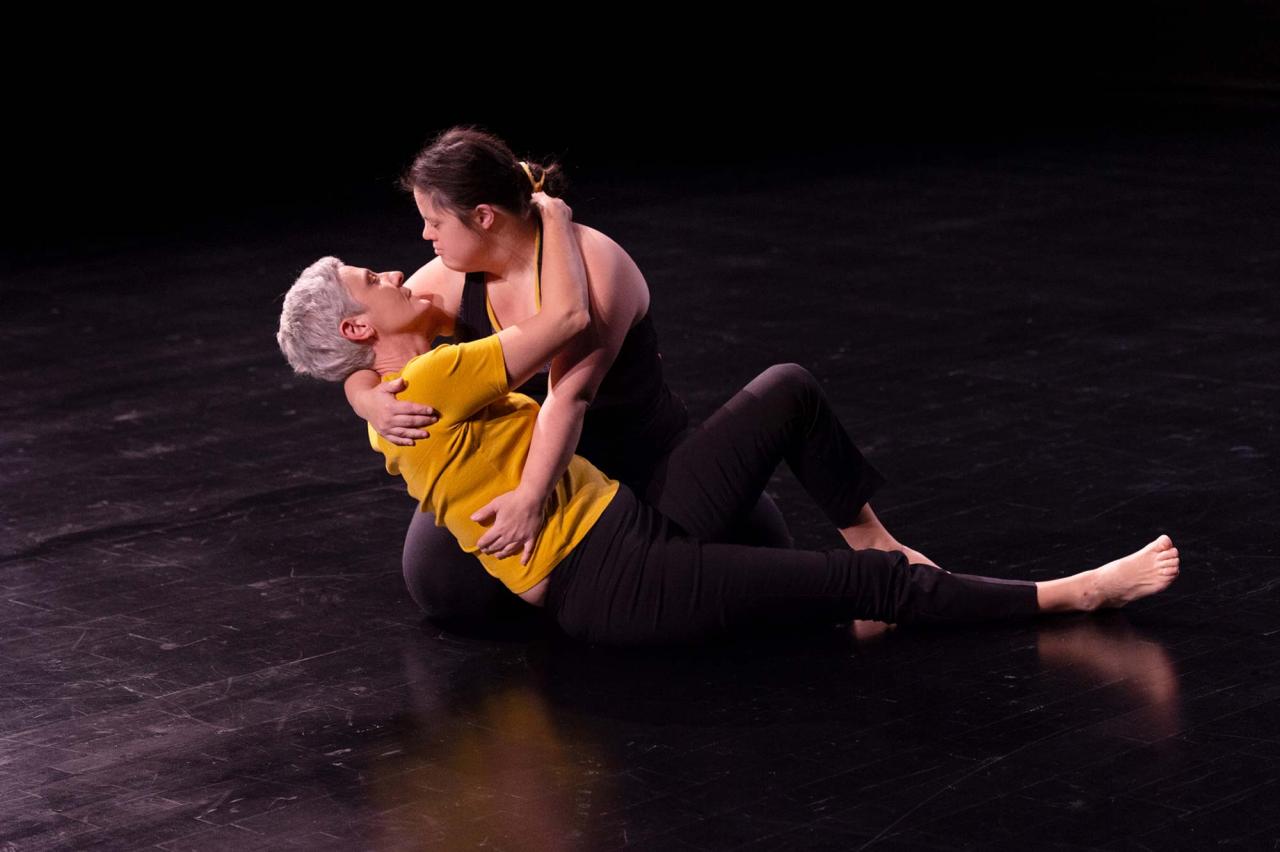 After studying the plastic arts and after performing with several different dance companies, Mickaël Phelippeau joined the ex.e.r.ce programme at the Centre Chorégraphique National de Montpellier. He then worked with, among others, Mathilde Monnier, Alain Buffard, Laure Bonicel, John Scott, Julie Desprairies, Catherine Contour, Cécile Proust, 1000 plateaux, Daniel Larrieu and Sylvain Prunenec, as well as with the director Gilles Pastor and the writer Christophe Fiat.
Mickaël Phelippeau also collaborates on projects with other choreographers and writers, among them Édouard Levé, with plasticians like Laurent Goldring, and singers, such as Barbara Carlotti.
From 2001 to 2008, he and four other artists were part of the Clubdes5, a collective project built around a permanent laboratory and collective creation. With one of the artists, Maud Le Pladec, he created Fidelinka-extension and Fidelinka in 2005. From 2006 to 2008, the Clubdes5 was in residency at the Centre Chorégraphique National de Rennes et de Bretagne.
He has been working on his own choreographic projects since 1999. At the same time he has developed a multi-faceted, customisable approach to creation, using different fields and media in different and specific contexts.
Since 2003, he has focused his research on the bi-portrait, a subterfuge he devised for encountering someone.
In 2008, he created two pieces, bi-portrait Jean-Yves and bi-portrait Yves C., laying out questions dealing with otherness in parallel portraits, the first with a parish priest, the second with the choreographer of a traditional Breton dance school. In 2010 he creates the film installation Round Round Round, in 2011 Numéro d'objet and The Yellow Project, in 2012 Sueños and Chorus.
Since 2010, Mickaël Phelippeau is the artistic director of the event "À domicile" which takes place in Guissény in Brittany, inviting choreographers to work with the inhabitants of the city.
Since September 2011, he is the associate artist of Le Quartz - Scène nationale of Brest and since September 2012 of the Bretigny Theater both for three years.
Biographical notes translated with the support of the Centre national des arts plastiques - Cnap.