Robin Decourcy
Residency logbook
COREOGRAFIA REAL — MUNDO BANDIDO, Equadorian jungle and Peru
May 2015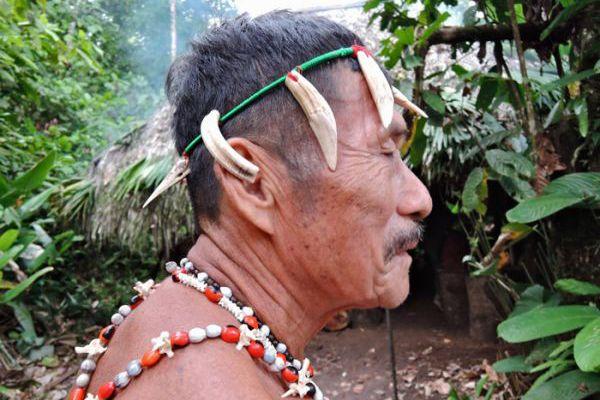 ARTIST'S RESIDENCY
> IMPROHUASCA, workshops, Jungle of Ecuador, Association Arutam - Zero Deforestation, October - November 2014.
> COREOGRAFIA REAL*, workshops, wriging & photo, Ecuador and Peru, November - December 2014.
> MUNDO BANDIDO *, writing & meetings, December 2014 / laboratory-test at Arbories in France, September 2015.
* Performance and exhibitions in progress
Robin Decourcy's research topic (a journey in the jungle of Ecuador) is the continuity of his comparative studies, somewhere between practices of experimental-improvisational art and therapeutic trances or States of Altered Consciousness.
Based on an experiment from which he extracts different kinds of matter (acoustic, danced), he undertakes to produce the scenario of an exhibition and a performance by the name of COREOGRAFIA REAL. Associated with the city of Quito, these latter analyze and re-explore the folklore, tourism and daily life of a misunderstood and little known South American country.
The residency continues and is transformed in Peru through different workshops (at La Tarumba, Lima's Circus School, and at the Lima University School of Contemporary Dance), following certain avenues developed in the COREOGRAFIA REAL analytical project. The city of Lima and a journey made up of encounters in southern Peru and at Cusco help him to draw up an initial plan for a long-term project, dealing directly with the subject of the Improvisational Trance in a social and urban context.
This new project, which goes by the name of MUNDO BANDIDO, is currently in the dialogue and construction phase with different Peruvian and French organizations.
---
Project in Ecuador - COREOGRAFIA REAL
The following photos are taken from a body of work which represents one of the analytical approaches to the COREOGRAFIA REAL project.
One of the work methods I use is to sit outside like a spectator and observe a chosen scene, for a given period of time, as if a spectacle were beginning. Then in a second phase, there is an exchange of impressions, or a direct intervention as performers and improvisers.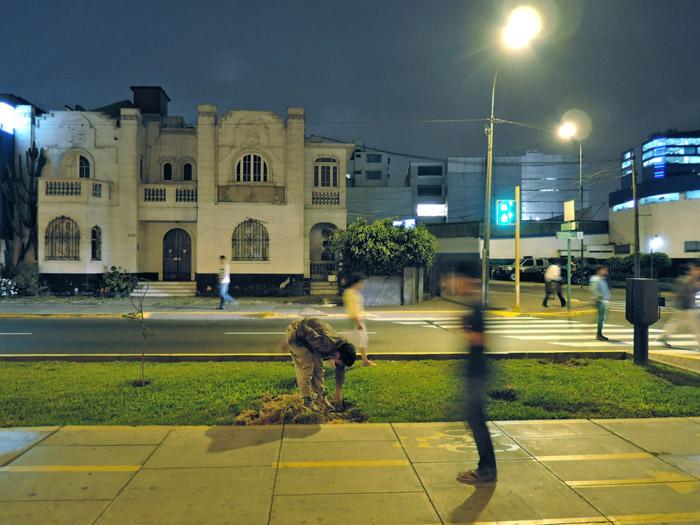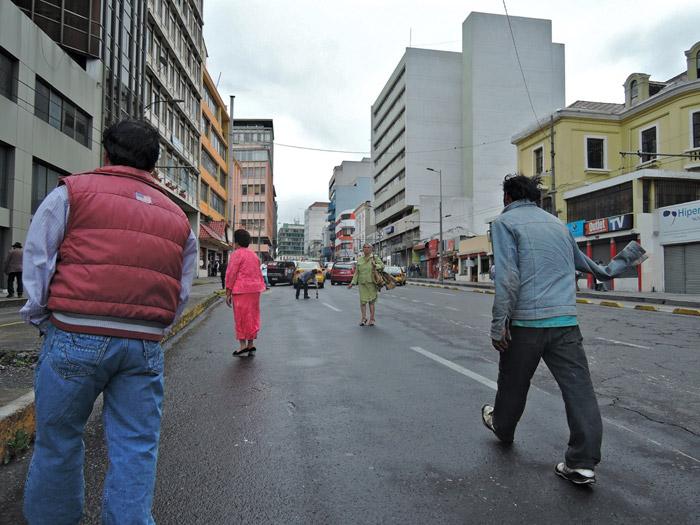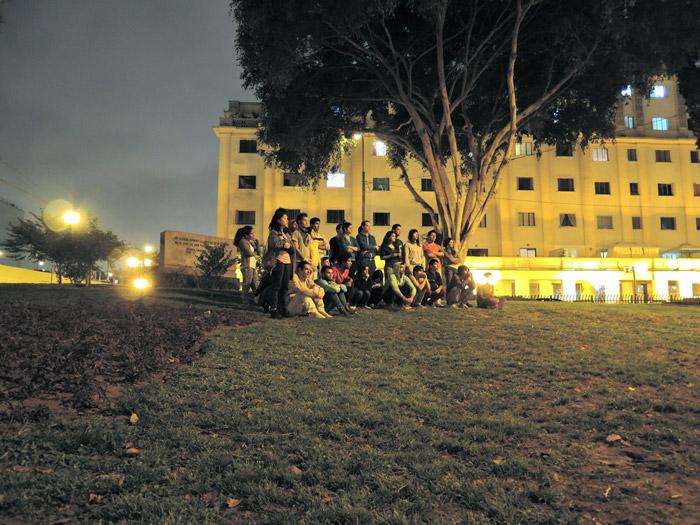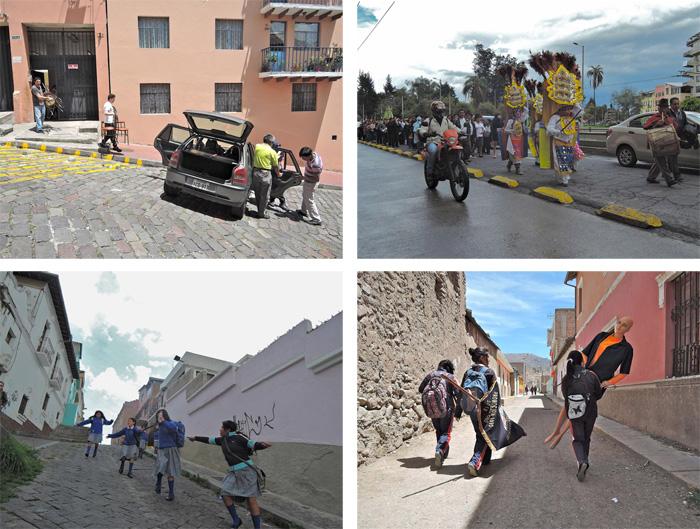 ---
Project in Peru - MUNDO BANDIDO
Trance & Improvisation in society
For many millennia, mediums, dancers, poets and shamans have been visiting that unrecognized state of an immanent and porous psyche to bring back messages, works and therapies, but never for one moment has there been any question of turning this into a practical, applicable and utilitarian area of study in our contemporary societies: quite the opposite. To my knowledge, only certain artists have re-opened this "Pandora's box" by proposing improvisation as a source of explicit and promising directions, such as futurist theatrical scores, those of the revolutionary choreographer Anna Halprin, and the Fluxus Movement, or, more recently, in the procedures of certain artistic and activist performances. So this project starts with the intention of displaying and analyzing a recent exploratory practice of history, echoing Peruvian shamanism and certain trance practices in South America.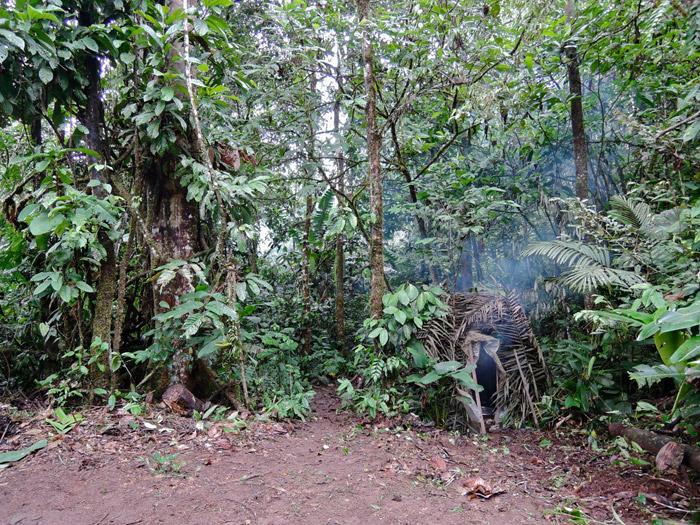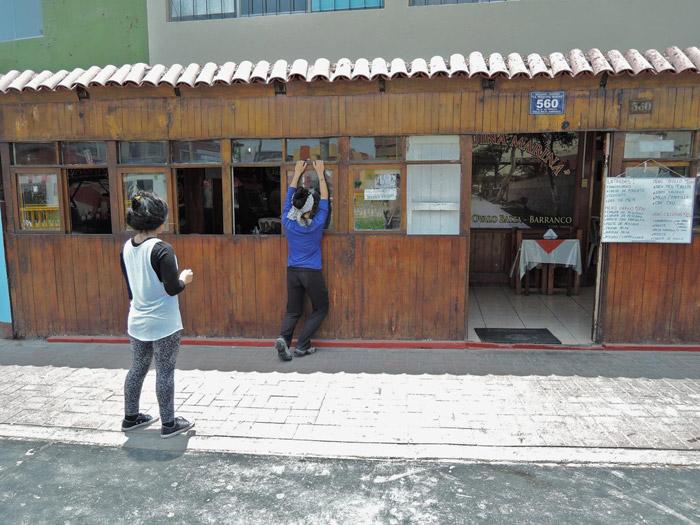 ---