Benoit Laffiché
Residency logbook
Fondation de France / Nouveaux commanditaires, Djiguinoum et Sédhiou, Fleuve Casamance, Sénégal
November 2013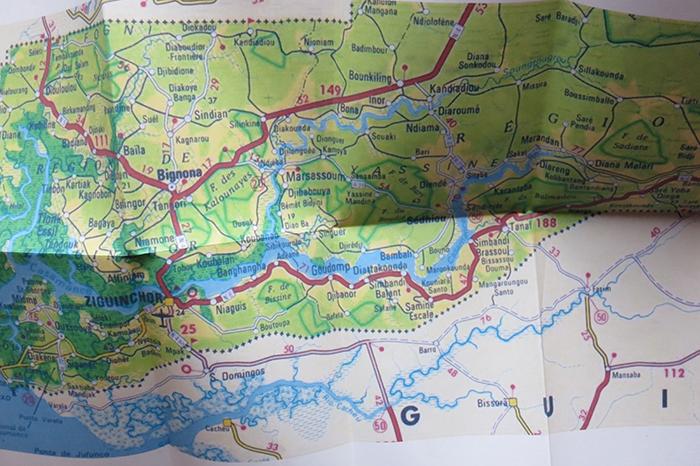 ARTIST'S RESIDENCY
Benoît Laffiché, 2012-2013
Benoît Laffiché has made three journeys in Casamance: first, two trips lasting a few weeks in 2012, then a longer one, lasting a few months, in the autumn of 2013.
Those journeys helped him to familiarize himself with the region, its people and its culture, and define the film project in correlation with the commission.

The New Patrons, or Nouveaux Commanditaires programme involves a participatory democratic process which gives the individual citizen the opportunity to be involved in the cultural life of the community and to commission the work of an artist. The New Patrons programme started in 1993 in France and has realized over 200 artists' projects (including: John Armleder, Angela Bulloch, Daniel Buren, Christian Boltanski, Claude Levêque, Gloria Friedmann, Annette Messager, Michelangelo Pistoletto) and involving twenty-four cultural mediator organisations in France, Belgium, Italy, Germany, Great Britain, Sweden, Spain and Finland.
"With the New Patrons programme, an artwork no longer solely originates from the personal needs of the individual creator, but also from the needs of society which is represented by people who agree to fully assume roles as decisive as those of artists."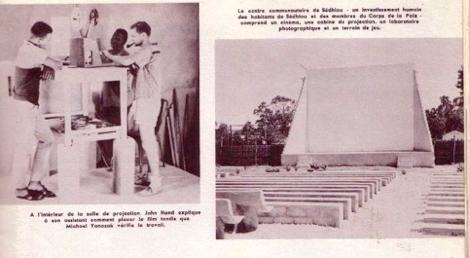 ---
Excerpt from the notice of intent: Le lion est un chat_2013 [The lion is a cat_2013]
It is around the memory of a cinematographic film
Et la lumière fut by Otar Iosseliani and the construction of a tracking boat
to record the meanders of the river Casamance that I will try
to initiate a collaborative project dealing with the making of a film object.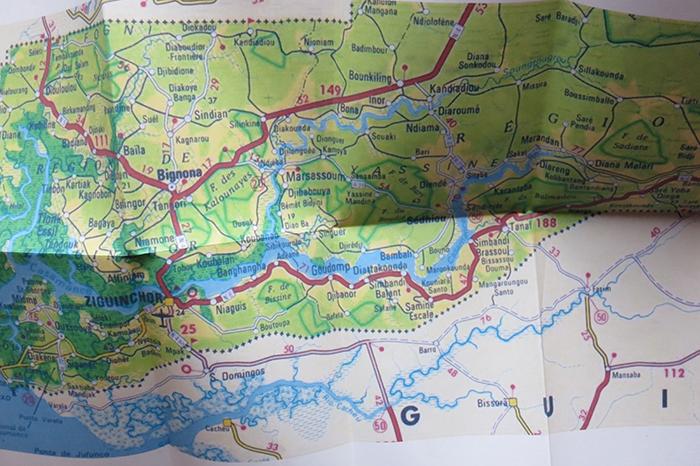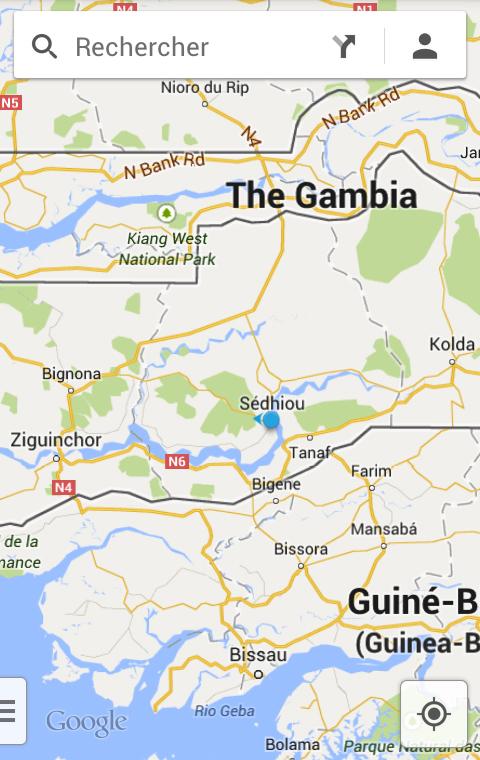 Djiguinoum is the shooting location for a film made by the Georgian director Otar Iosseliani Et la lumière fut [And There Was Light], which won the special jury prize at the Mostra di Venezia in 1989.
In an almost documentary style, the film describes the life of an African village threatened by deforestation.

Otar Iosseliani's cinematographic film is a myth in the village of Djiguinoum, but a deep-seated feeling of frustration is uppermost among the villagers. Their cooperation in making the film, as actors and technicians, has changed nothing in the course of their lives.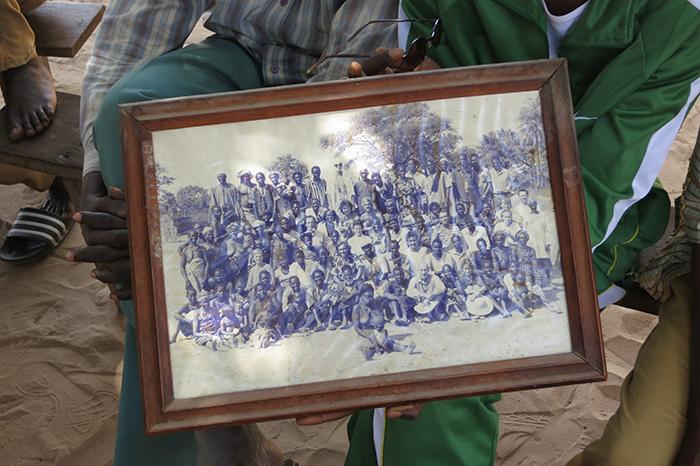 I asked about the distinctive way Otar Iosseliani looks at things, I was interested
in the capacity of a work to alter the way villagers look at their own reality.
This is how I learnt that only a handful of people had a chance to watch
Et la lumière fut. It is based on the organization of the public screening of Et la lumière fut
that I will try to record the new memories in relation to Otar Iosseliani's cinematographic object.
At Sédhiou, it's the experience of the river and the natural border that I'll try to record.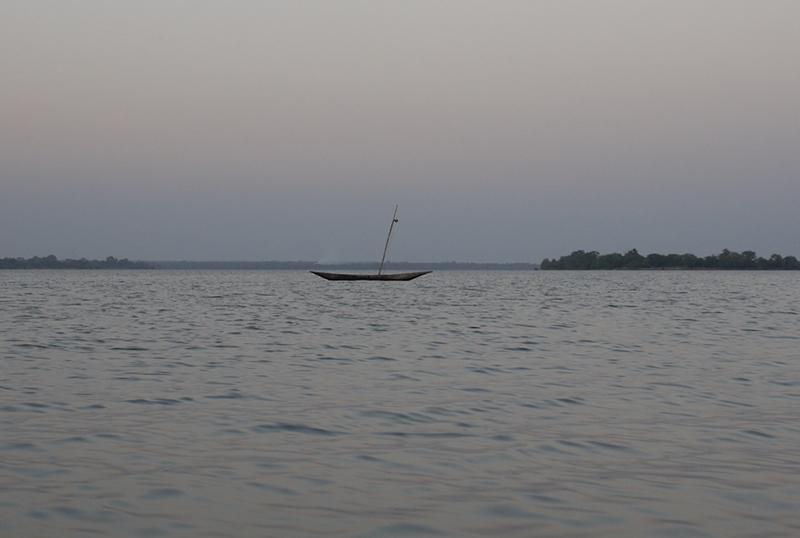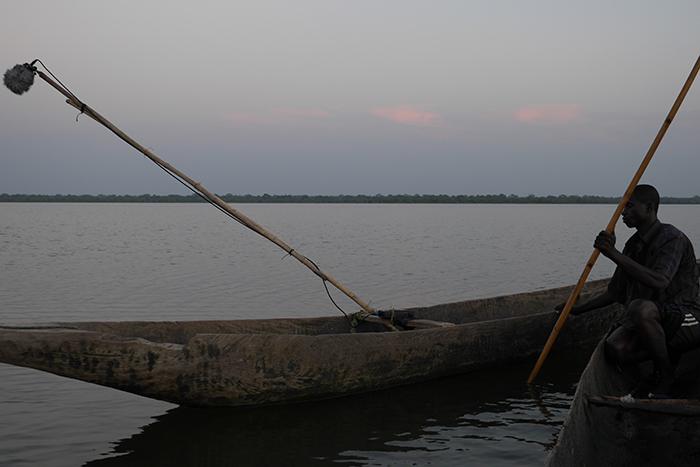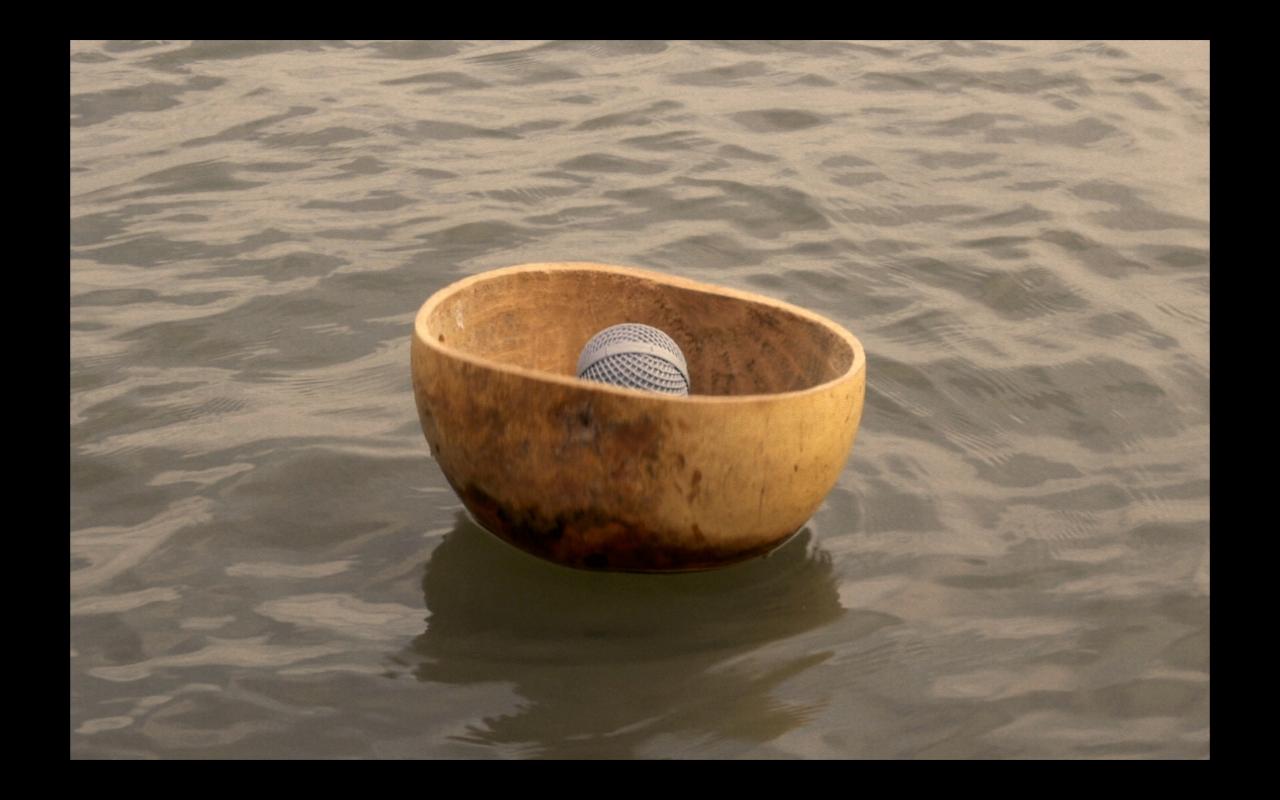 I envisage the "construction" of a tracking boat,
an optimized vessel for filming long tracking shots on the river.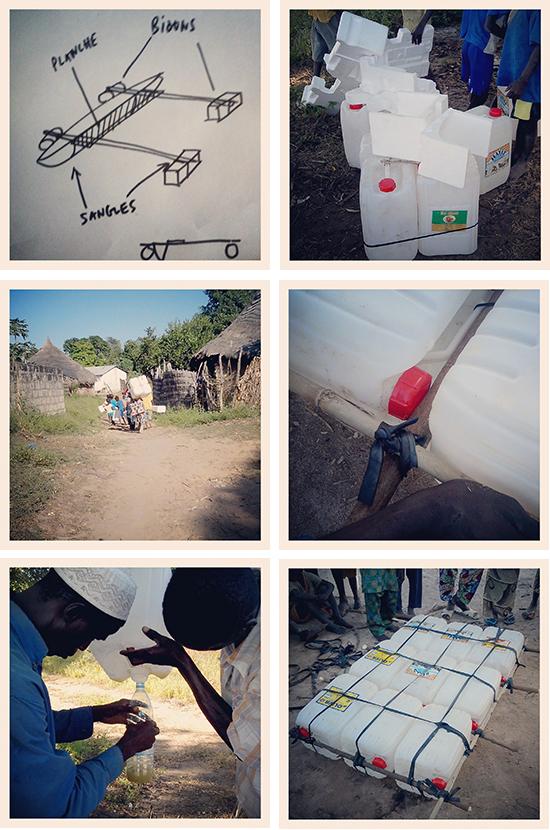 ---
Benoît Laffiché was born in 1970, he lives and works in Lillemer, Ille-et-Vilaine