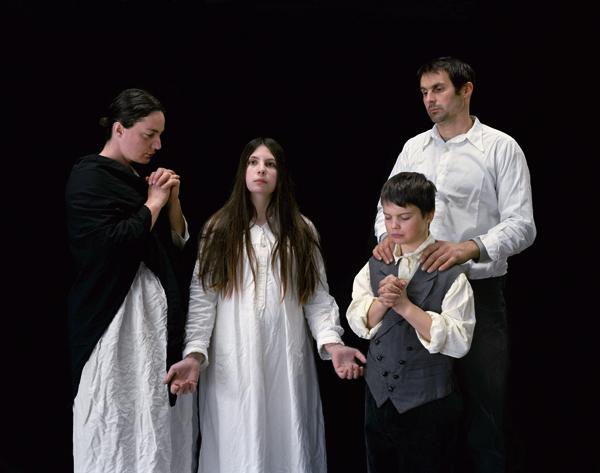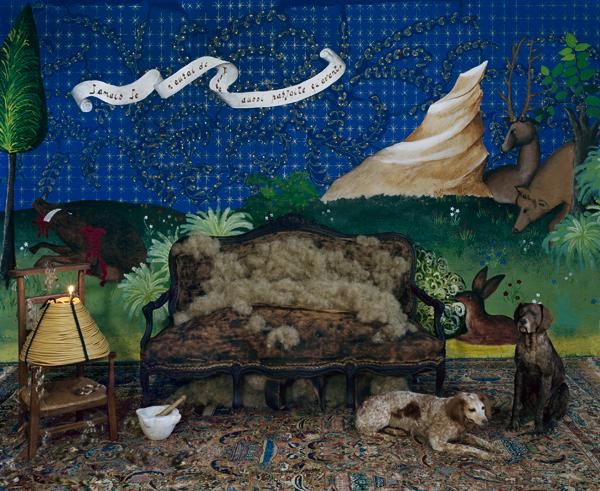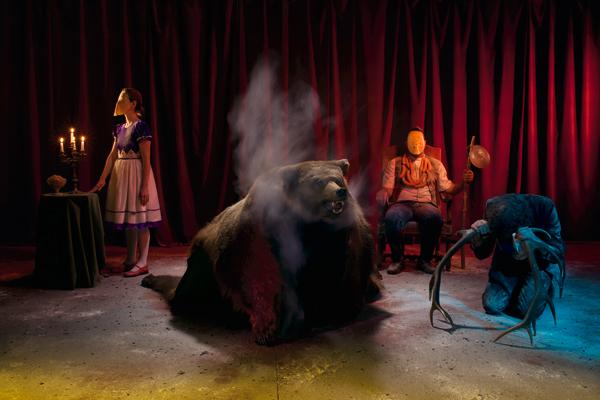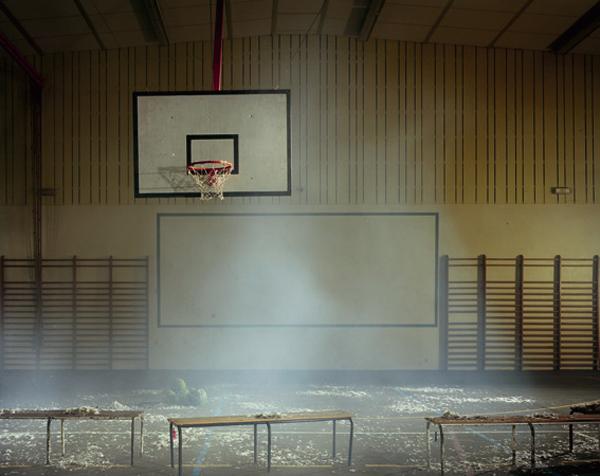 Delphine Balley
Nouveaux commanditaires
Public commissions, 2012-2013
Orthez
Serie of 5 photographs, 110 x 139 cm; 110 x 93cm
Delphine Balley has chosen five significant events in the city in connection with Gaston Fébus, the Protestant presence in the city, the tradition of the "pèle-porc" (peeling pig), that of Carnival and the importance of basketball with the "Moutète" and the "Élan béarnais".
I will never have joy as perfect as before, a title chosen by the artist from the sentence that Gaston Fébus would have pronounced after the death of his son of the same name, is the first of these serie, placed in the city hall.
The other four images produced in 2013, will also be exhibited in public spaces to allow unaccustomed audiences to see art works.
The sponsors wanted the creation process to involve the inhabitants of the city as actors or spectators of events. Being deeply interested in regional beliefs and traditions, the artist willingly immersed herself in the different worlds of stories and anecdotes told by the sponsors and the inhabitants of Orthez.