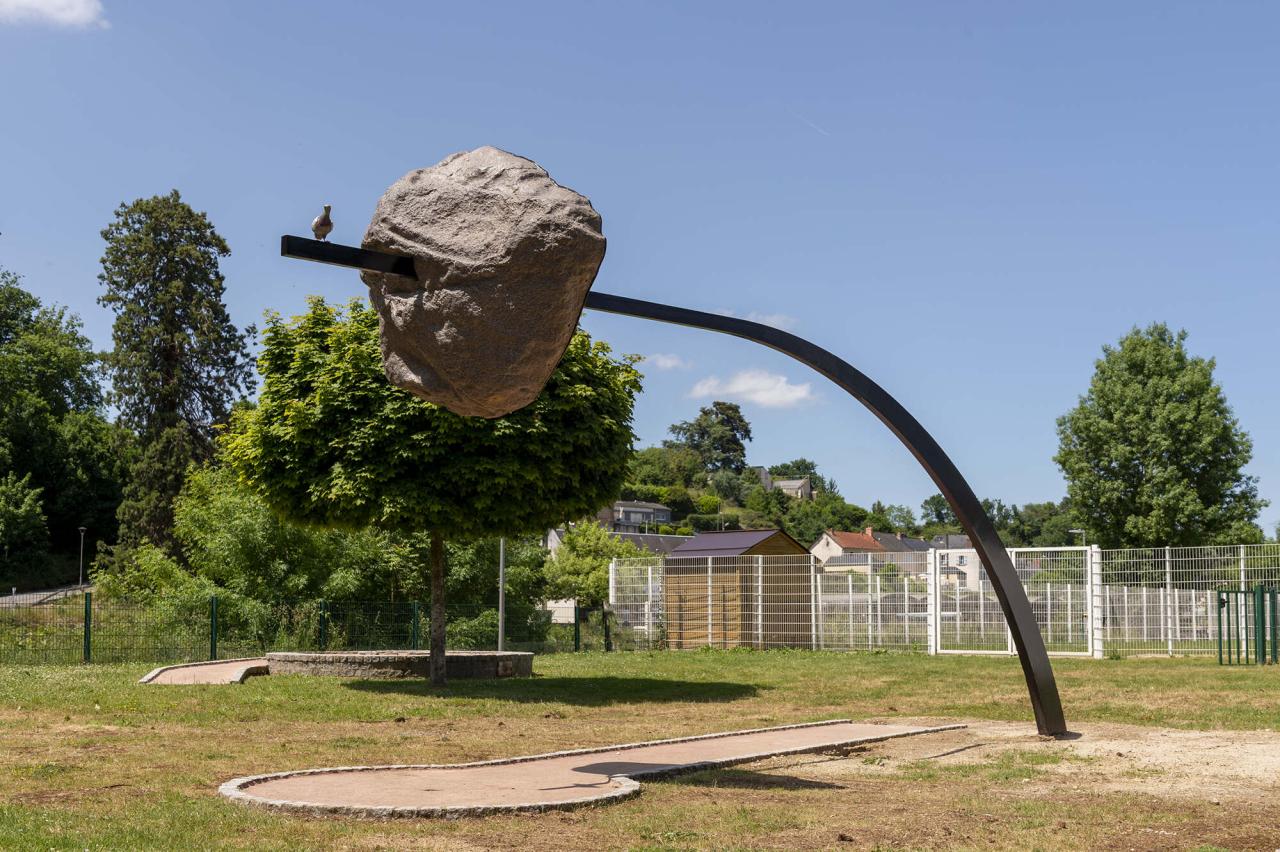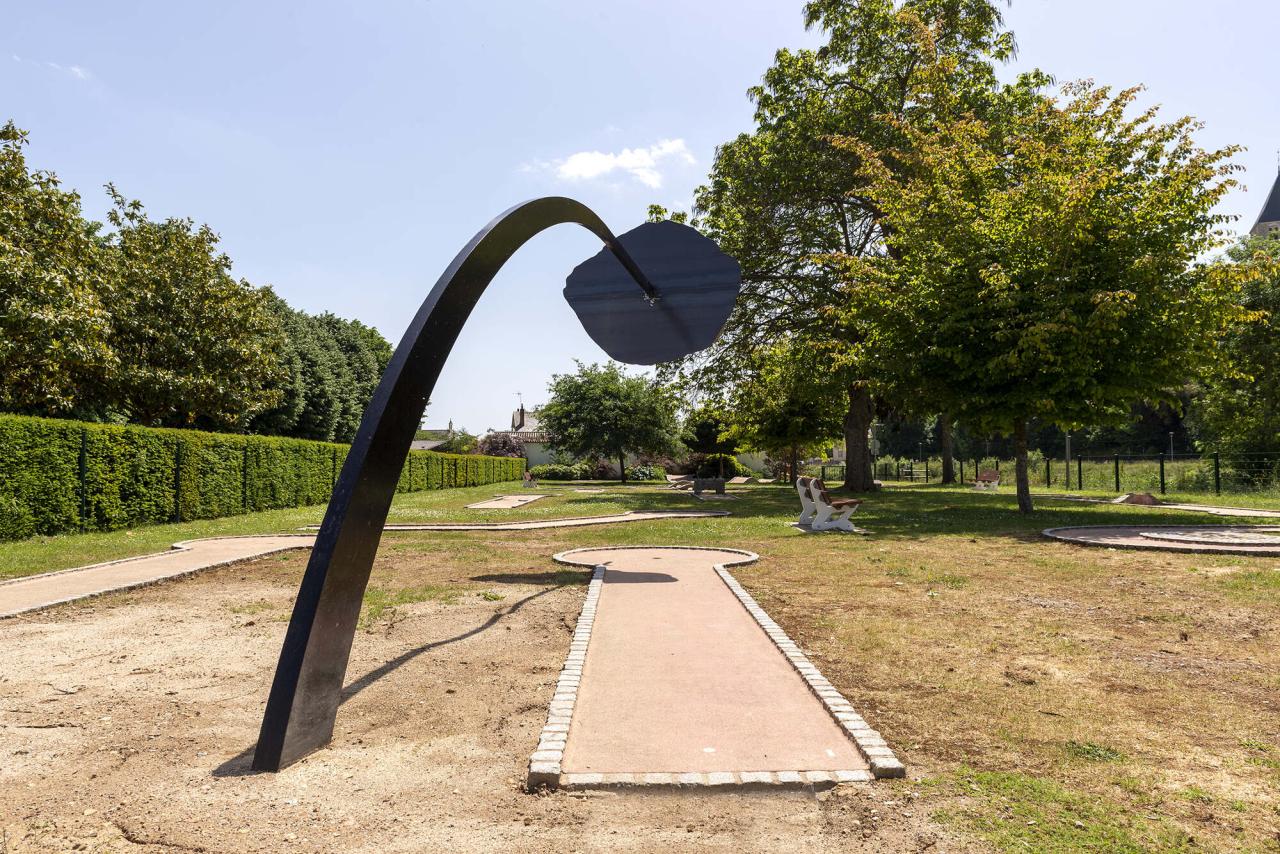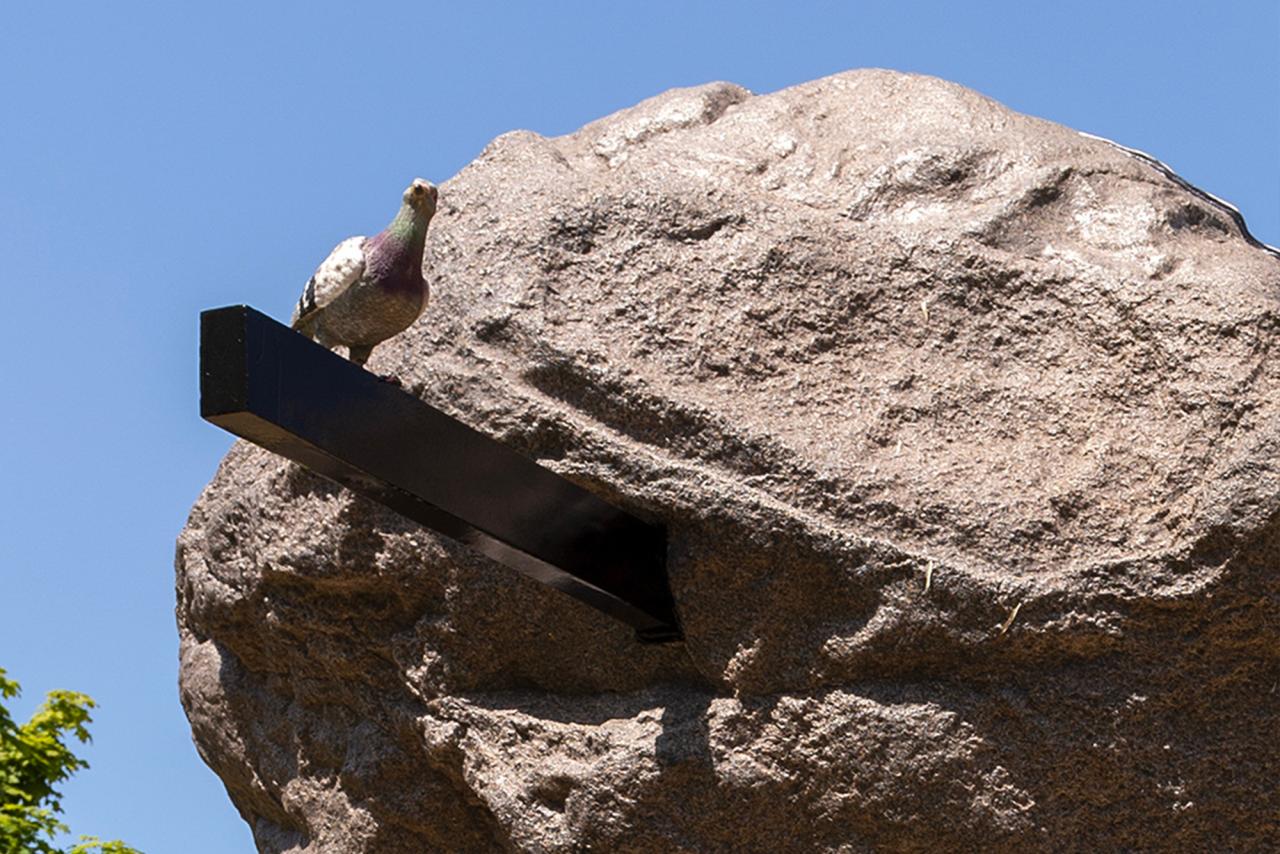 Maxime Lamarche
Le poids des choses
Public commissions, 2022
Mini-Golf, Château-Gontier-sur-Mayenne
Project carried out as part of a regional residency with the Pierre et Marie high school and led by Le Carré with the support of Maisonneuve and ATS (Château-Gontier-sur-Mayenne)
The sculpture " The weight of things " made in-situ puts a granite rock in tension, seeming to arch a steel tube crossing it like a toothpick in an olive.
This allegory of sculpture where the rupture of the balance is engaged, finds its references in Arte povera and its ideological questionings. An "Arte povera of mini-golf", it is in this context, once again linked to entertainment, that Maxime Lamarche intervenes with humor. Indeed the rock is artificial, made of polyester resin and surmounted by a fake pigeon, initially used as a hunting decoy. An image constructed from scratch, this sculpture reminds us that nearby, in Brittany, the coasts have been permanently modified by man for centuries to extract construction granite. This polyester material derived from petrochemicals, widely used for the hulls of modern boats, the bodies of racing cars and swimming pools, is above all a flagship material of the 1970s, the dream of an era called into question today. The artist voluntarily uses a fake rock, a diverted garden decor playing with the space he creates and invites us to question the veracity of what we see during a mini-golf course.
The accelerated erosion of the coasts, added to the rise of the oceans leads us to the imminent loss of a remarkable architectural heritage built during the first seaside resorts of the 19th century. Questioned by the strange relationship that we maintain with the natural landscapes said to be immutable but strongly degraded by human activity, Maxime Lamarche wonders about the passage of time and our relationship to eternity, like these menhirs crossing the eras without providing answers to their mysteries.