Yvan Salomone
Born in 1957
Lives and works in Saint-Malo
Represented by Xippas, (Paris, France), galerieofmarseille, (Marseille, France), Baronian-Francey, (Brussels, Belgium), Sonia Zannettacci, (Genva, Switzerland)
© ADAGP, Paris.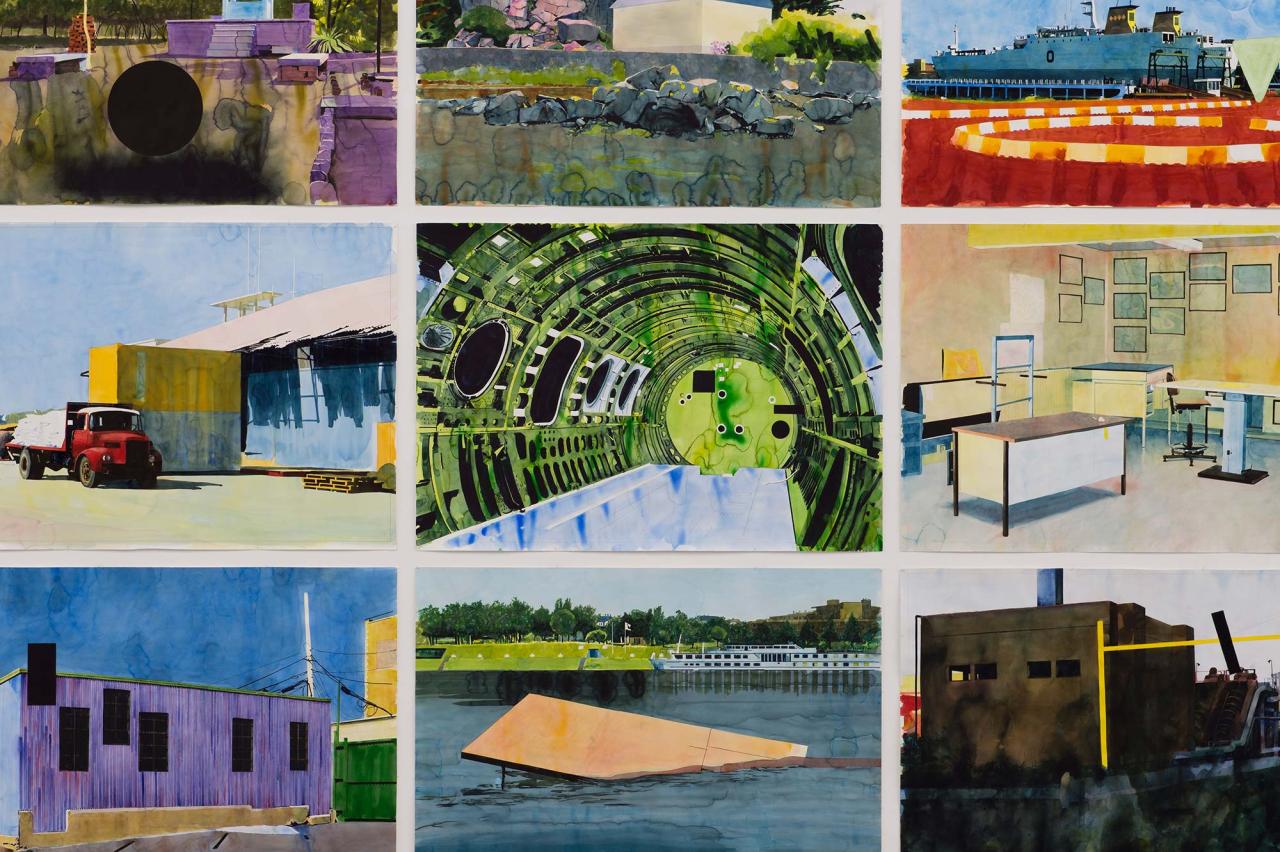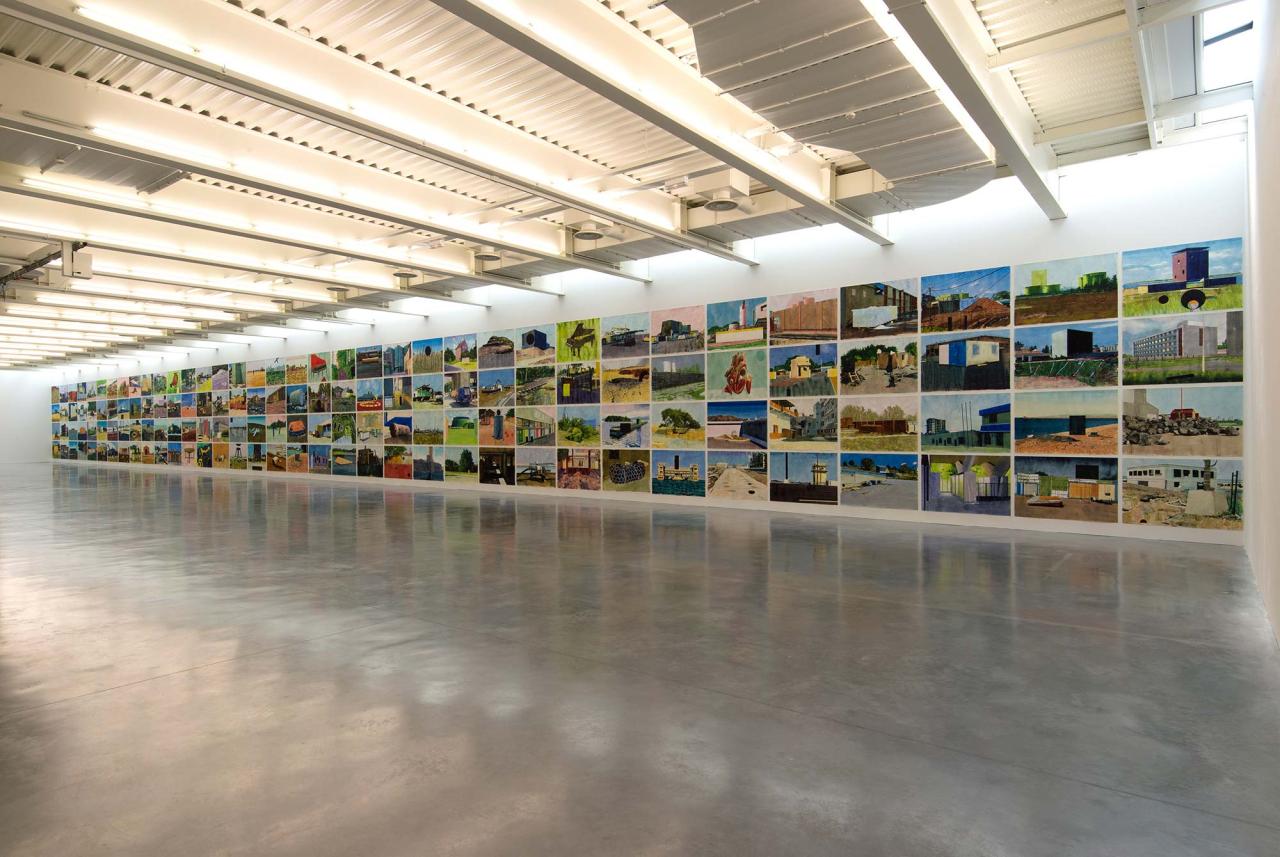 Yvan Salomone began painting watercolours on 5th August 1991, following a set of precise and unchanging rules. These paintings have since become an entire body of work. The use of this specific technique, which one might readily deem anachronistic, is in his case anything but nostalgic. (…)
Before switching to watercolours, Y. Salomone created a series of very wide, cinemascope-like pictures painted in bitumen of Judea, a black photosensitive substance. These pieces depicted harbour scenes devoid of any human presence – a motif that remains a central motif in his work to this day. Indeed, the watercolours, which quickly replaced his other pictures, are almost exclusively focused on non-identified industrial scenes, in which the physical presence of humans is conspicuously absent – albeit being responsible for the silent spectacle that the artist depicts. All of the watercolours are equally sized (133 x 97 cm) and follow the same process. First, the artist scouts a location. He considers this step as something that truly structures his existence, in that "life is scouting". He then takes photographs of these locations that evidence the material, and at times monumental, traces of human labour, then projects them in order to choose which of them will give him the impulse to paint. He then projects the selected photograph onto a piece of paper and reproduces the image thus obtained in watercolours. This method puts a damper on a certain idea of painting and very ancient process of creating pictures, which could be considered nostalgic. Quite the contrary: not only does Y. Salomone's choice of motifs give the depictions a relevant iconographic sharpness, but his unique contribution is also to have reconnected watercolour to its photographic condition. Black squares, rectangles and circles can often be found hovering within the otherwise mostly colourful pictures. The geometric shapes are painted over or inserted in these industrial landscapes, these urban areas that seem anything but appealing. They do not belong there – they are like dark moments of abstraction that catch the eye amidst his polychromatic treatment of figuration.
Excerpt from a text written by Thierry Davila for Yvan Salomone's exhibition Yes I will yes, in the "Futur antérieur" rotation, summer 2010
Biographical notes translated with the support of the Centre national des arts plastiques - Cnap.