Julie Chaffort
Born in 1982
Lives and works in Bordeaux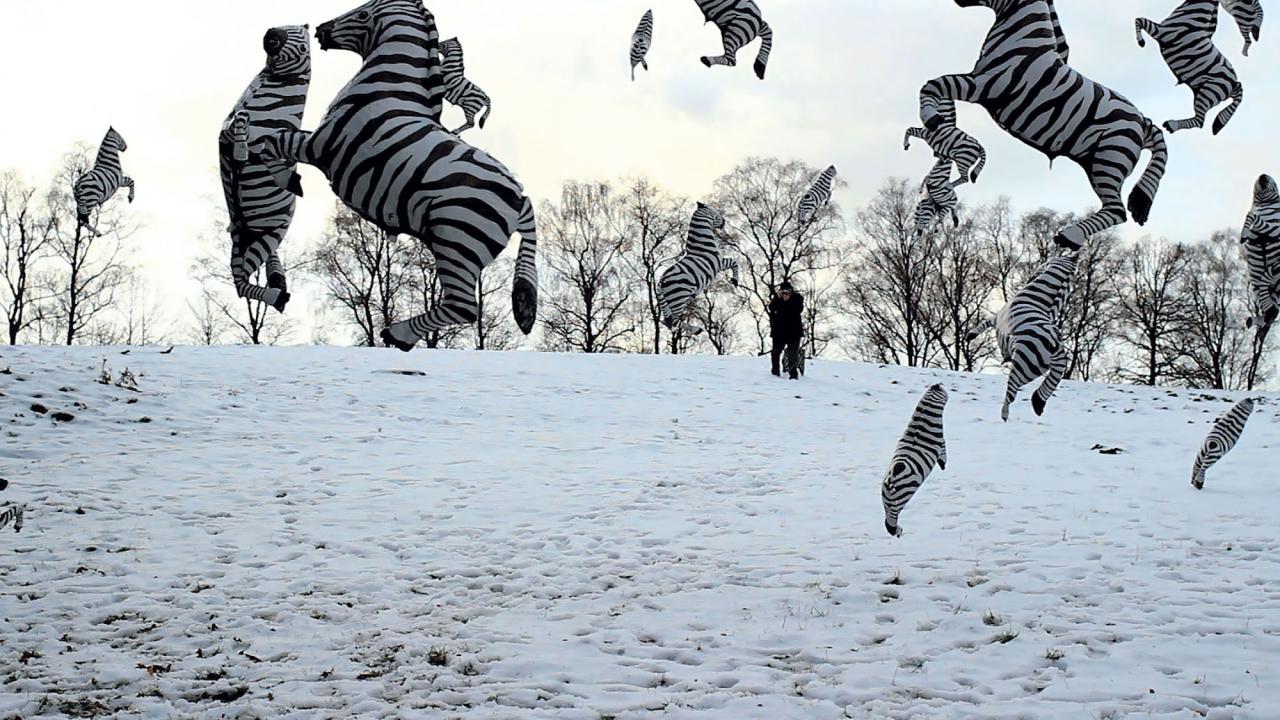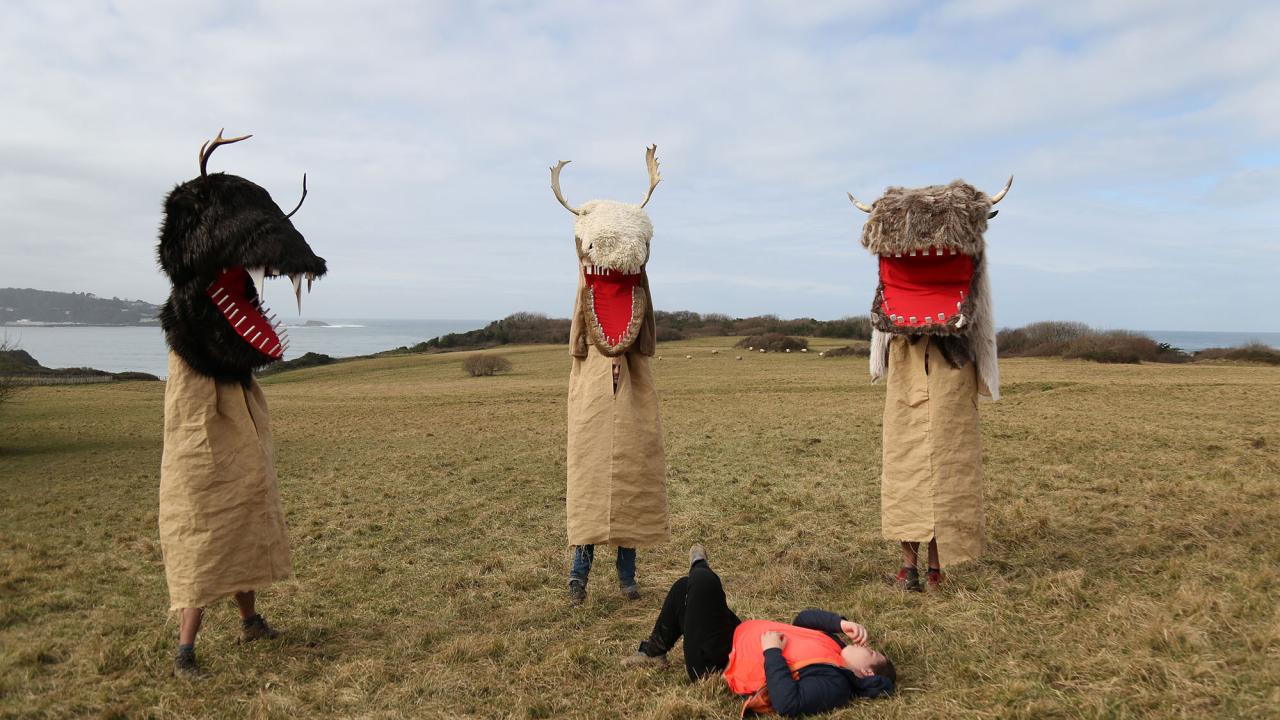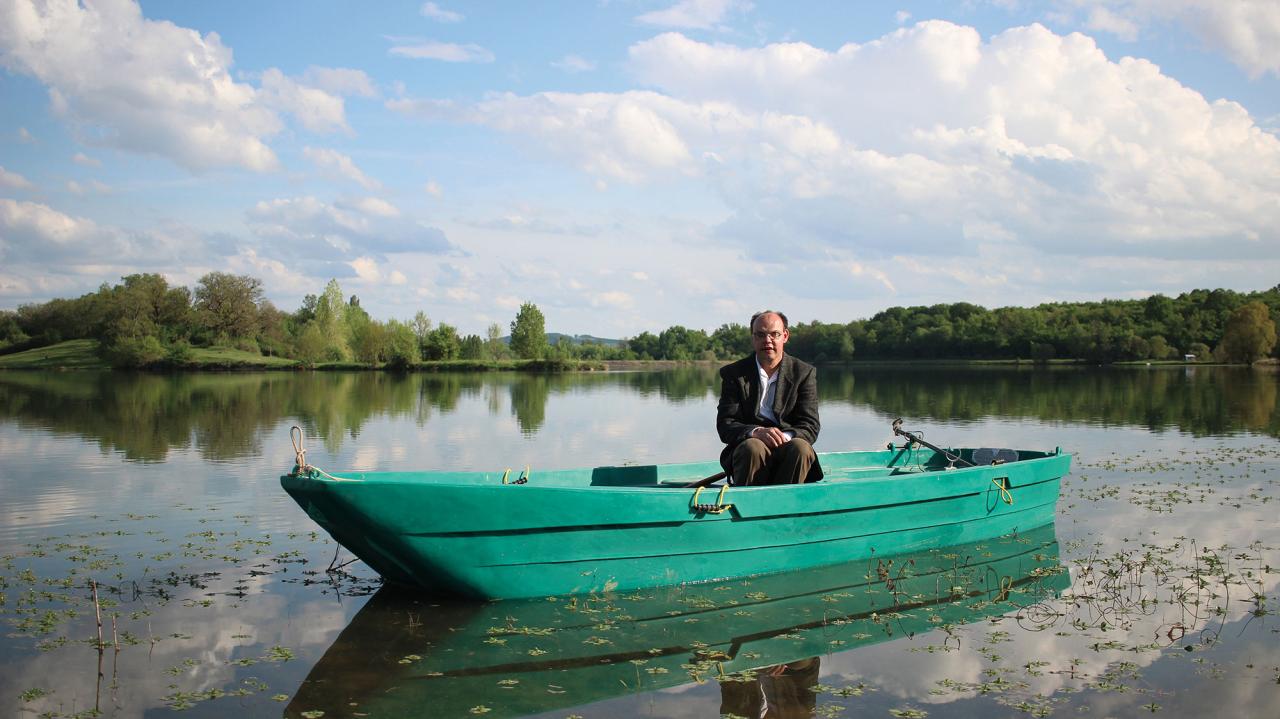 Working in the fields of cinema and contemporary art, Julie Chaffort takes a keen interest in the immensity and vacuity of natural territories and in their arid and abandoned aspect; her films and videos are suffused with a certain slowness not only conducive to listening and contemplation, but which also brings into play the registers of absurdity, falling, elements of surprise, and discrepancies.
Her films are a combination of tableaux tinged with a strange and surrealist atmosphere, which reflect the decadence and playfulness of the performances she stages in mysterious forests and on peaceful lakes, disrupted by the whimsical intrusion of unsettling characters. Dancing, singing and music play an important part in the composition of these scenes – they are the ways the characters express themselves.
Julie Chaffort is particularly interested in bringing about dramatic changes in situations and emotions (shifting from a serious tone to the burlesque, from a state of tranquillity to intense drama, or from commonplaceness to the extraordinary), and in duration and endurance. Her films present a succession of "scenes/tableaux", which confront one person (or several people) with an action (or inaction) or a location, sometimes taking her performers to the limits of absurdity and physical performance.
Julie Chaffort's work is not short on courage, generosity, and an acute sense of the paradoxical nature of some situations, which she stages with her own brand of quirky elegance.
Biographical notes translated with the support of the Centre national des arts plastiques - Cnap.