Provence-Alpes-Côte-d'Azur
Frédéric Clavère
Born in 1962
Lives and works in Marseilles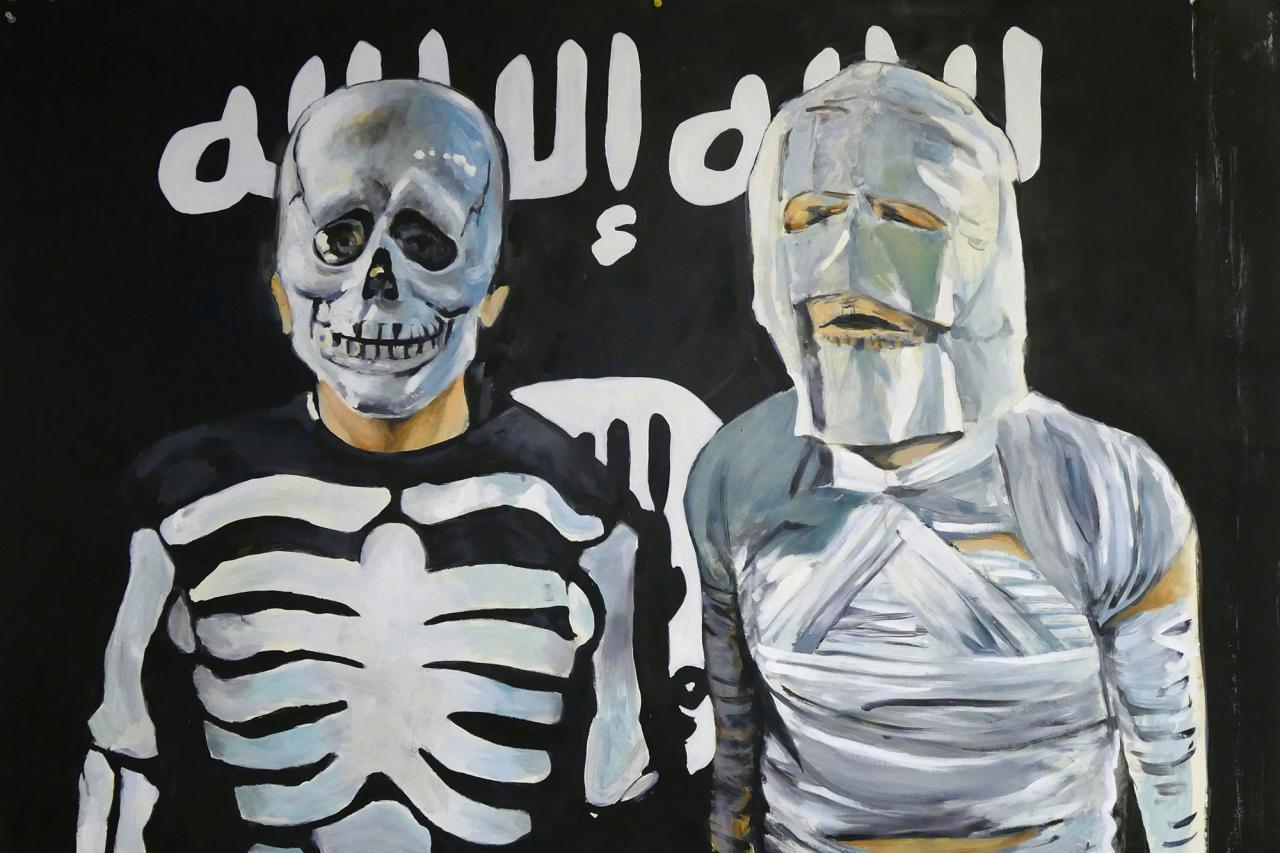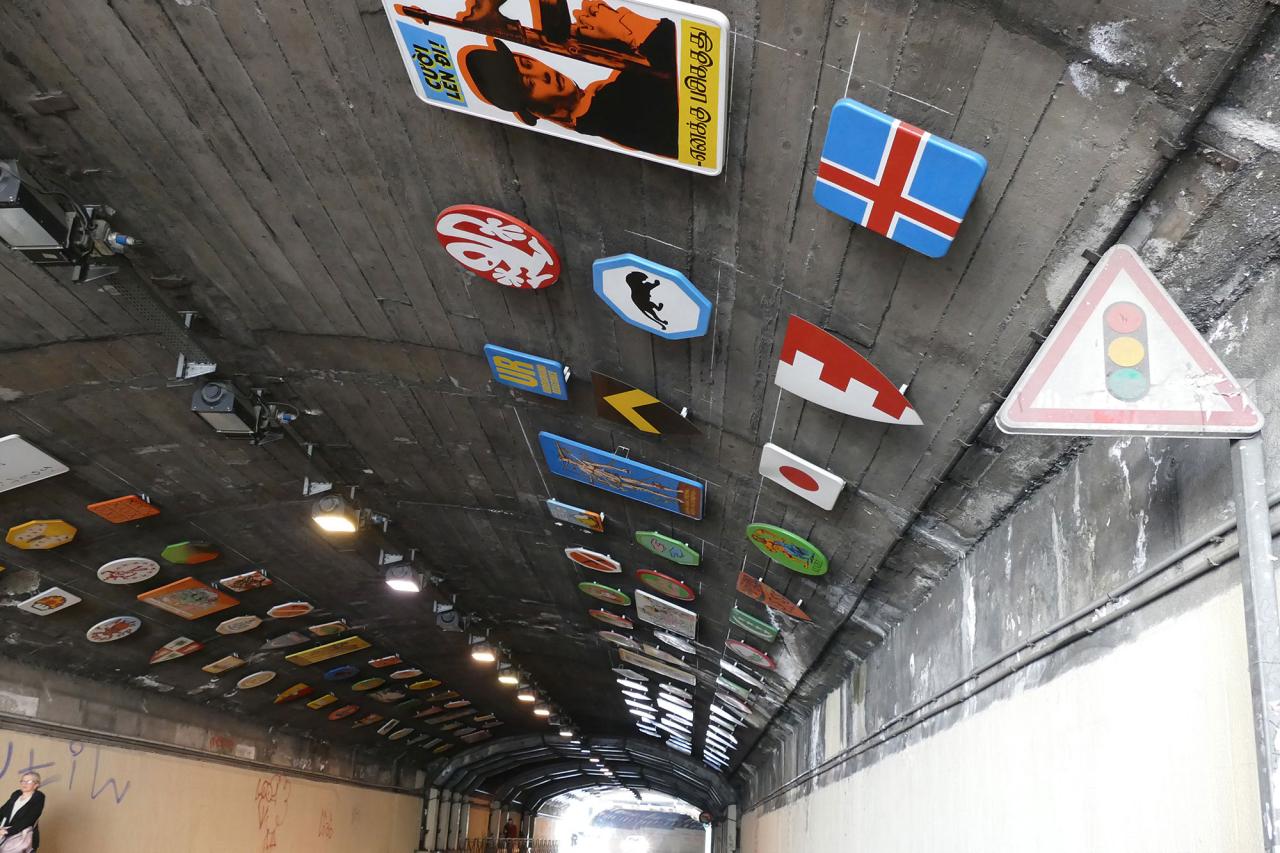 [...] Frédéric Clavère often produces a kind of painting akin to collage. He is attracted by film imagery. And the unexpected juxtaposition, encounters. He may show a sequence of canvases, fabrics and forms made of cutout wood or painted directly on the walls, capable of corresponding with each other. In this way he creates encounters, between a BMW, a hearse, an Indian dancer, the red hermaphrodite, Shiva, two animals, the devil... If he is provocative, he provokes himself, above all. The gruesome image (the martyr) is proof of this. And a game. A proof and a game.
Frédéric Clavère paints calvaries. And suffering. And violence. He does not know what this brings him. He knows that he needs these things, and he constructs his pictures around myths and mythology. He revolves around secrecy. Secrecy and the inadmissible. He is not the first. Frédéric Clavère revolves around a knowledge that passes by way of secrecy. He says that painting is obscene and that it can surprise him when he has forgotten it. He is not seeking anything. Or else he is seeking something to do with time. To do with time and secrecy.
Jean-Pierre Ostende.
Frédéric Clavère teaches at the Villa Arson, Nice.
Biographical notes translated with the support of the Centre national des arts plastiques - Cnap.