Provence-Alpes-Côte-d'Azur
Corinne Marchetti
Born in 1972
Lives and works in Marseilles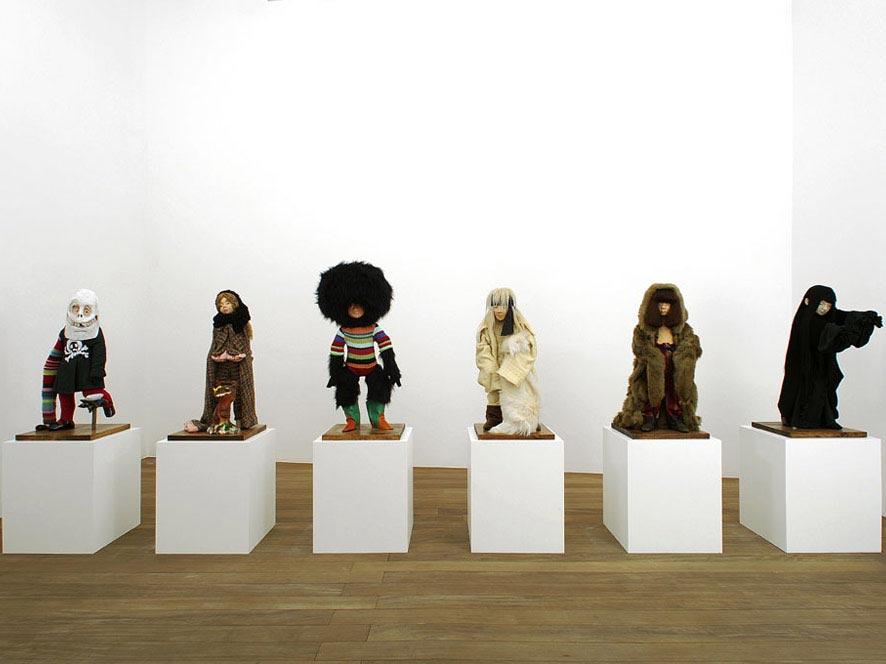 Well before Corinne Marchetti produces her tapestries, in the fifties, when everything was going well, objects sung praise of the system. They formed a gigantic positiveness. The social link necessary for their production was justifiable by its simple obviousness.
The Campbell's soup tin, or the bottle of Coca-Cola or Tomato Ketchup were displayed in Pop Art with this impertinence that gives reality its absolute character. The life of objects overtook the life of men. As in those old cartoons where cooking utensils, clocks, stools, everything in a suburban house was suddenly starting to fidget, to dance the gig on its little feet, and saying out loud with their smooth throats «everything's fine, everything's fine».
And in the same suburban house, outside, little Mickeys, model citizens, were busy happily mowing the lawn preparing Saturday's barbecue, Minnie's were looking after the turbulent but so adorable children.
At that time, General Eisenhower was president and Marilyn a myth. The «star», so very present that one could almost touch her, get an autograph, and yet so far off, setting the limits to this universe. The cinema screen, canopy of heaven and mirror, marked desires.[...]
André Pécheur
Biographical notes translated with the support of the Centre national des arts plastiques - Cnap.