Charlotte Vitaioli
Born in 1986
Lives and works in Rennes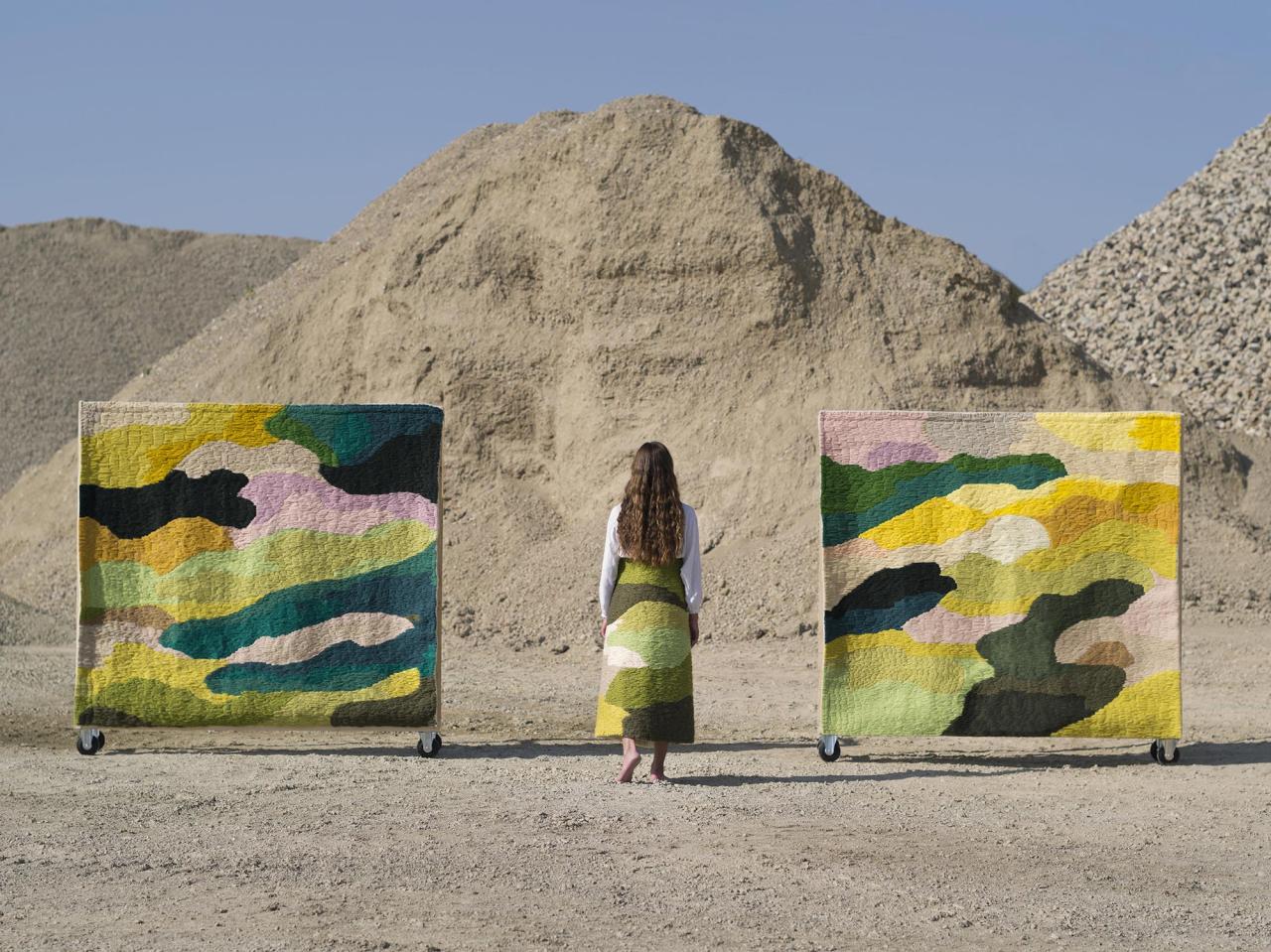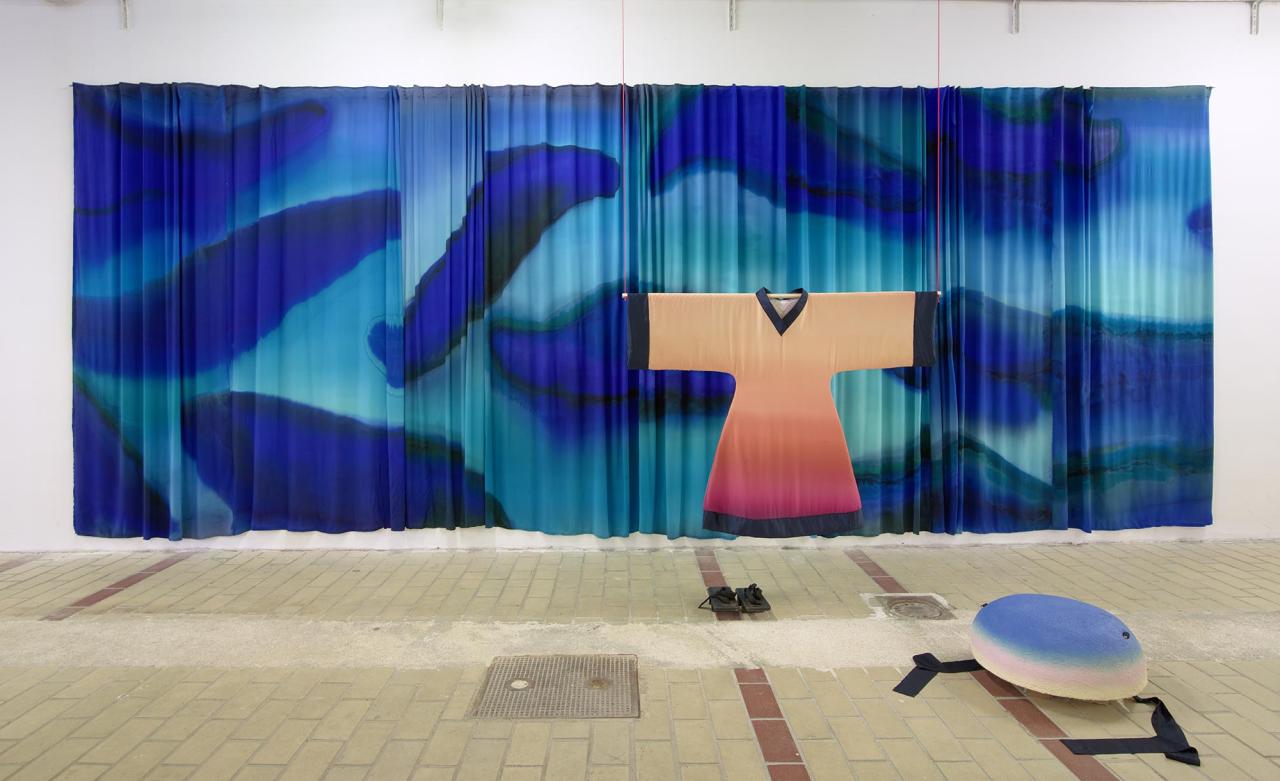 Charlotte Vitaioli a fait ses études à l'École des Beaux-Arts de Quimper et vit actuellement à Rennes. Depuis son oeuvre a pu se développer avec une grande diversité de moyens. L'artiste s'y montre aussi à l'aise dans la conception de polyptyques aux formats démesurés qu'elle peut user de moyens plus légers dans la réalisation d'objets ou de peintures aux dimensions plus modestes.
En restant intéressée par la performance qu'elle a pratiquée lors de son cursus, comme elle peut avoir recours aujoud'hui à des techniques artisanales pour sa démarche artistique, Charlotte Vitaioli saisit tous les moyens d'expression à sa disposition et bouscule ainsi les hiérarchies convenues entre les beaux-arts, les arts décoratifs ou les arts appliqués.
Ses sources iconographiques vont puiser dans de multiples références aux mythologies et à la culture artistique du XIXème siècle, auxquelles elle méle souvent des images plus immédiatement contemporaines. Elle pratique les savoir-faire traditionnels pour fabriquer des objets, des vitraux, des peintures sur soie, des céramiques comme des broderies et elle peut tout autant s'investir dans une installation végétale ou dans des films vidéo. La singularité de Charlotte Vitaioli réside donc bien dans sa grande capacité à composer sans heurt avec les circontances qui se présentent à elle, cela sans renier son imaginaire et son goût pour une histoire des arts convoquant le néo-gothique anglais, le Bauhaus allemand ou les arts populaires amérindiens, entre autres.
Extrait d'un texte de Jacques Py
Biographical notes translated with the support of the Centre national des arts plastiques - Cnap.