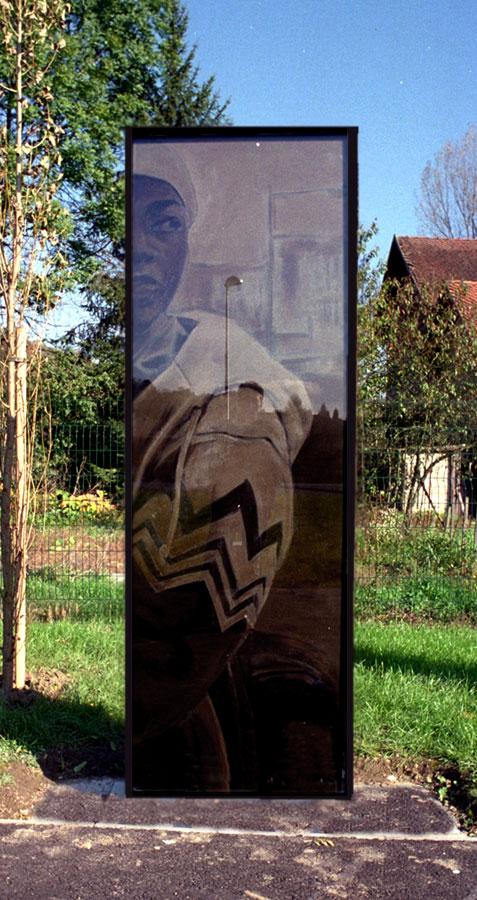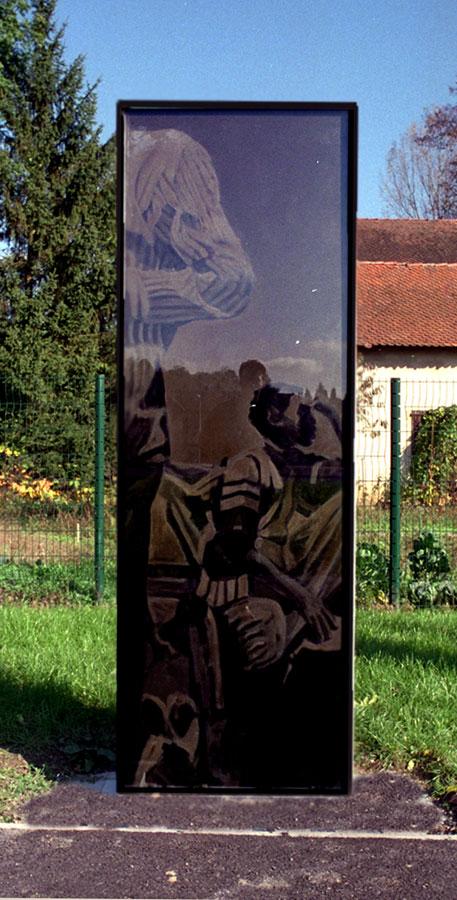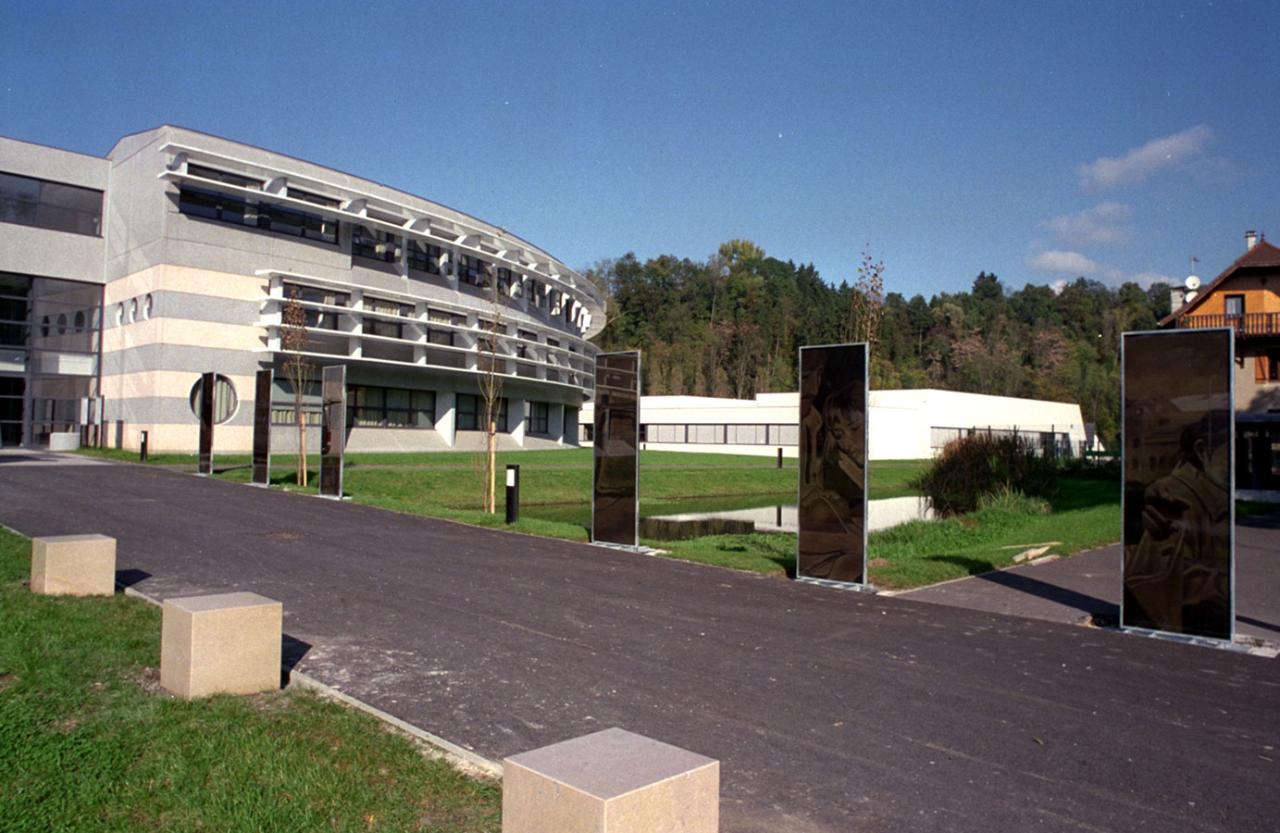 Bruno Yvonnet
Les leçons de ténèbres
1%, 1992
Lycée Pravaz, Pont-de-Beauvoisin
12 bitumen paints and white pigment on glass plates, 12 stones
Intervention over a term with plastic art classes, production of a video
Architect: Michel Ludmer
3 steps:
1- Installation of 12 painted glass reliquaries (249 x 83 cm) with bitumen and white pigment (from news images published in local newspapers, and collected by high school students over a quarter).
2- Installation of 12 cubic stones (50 cm) sealed opposite the glasses.
3- Production of a video (duration 20 minutes) retracing the different phases of production.