Yoan Sorin
Born in 1982
Lives and works in Douarnenez and Marseille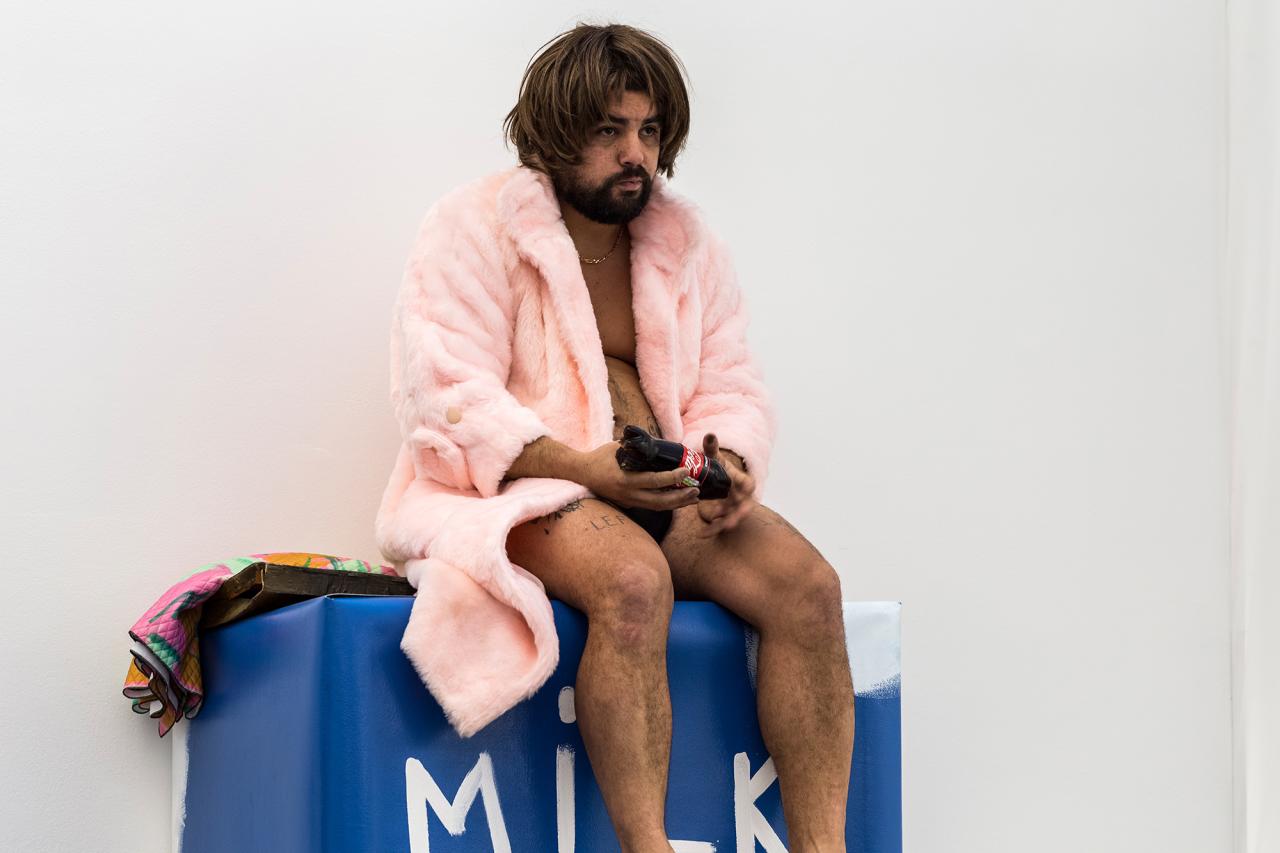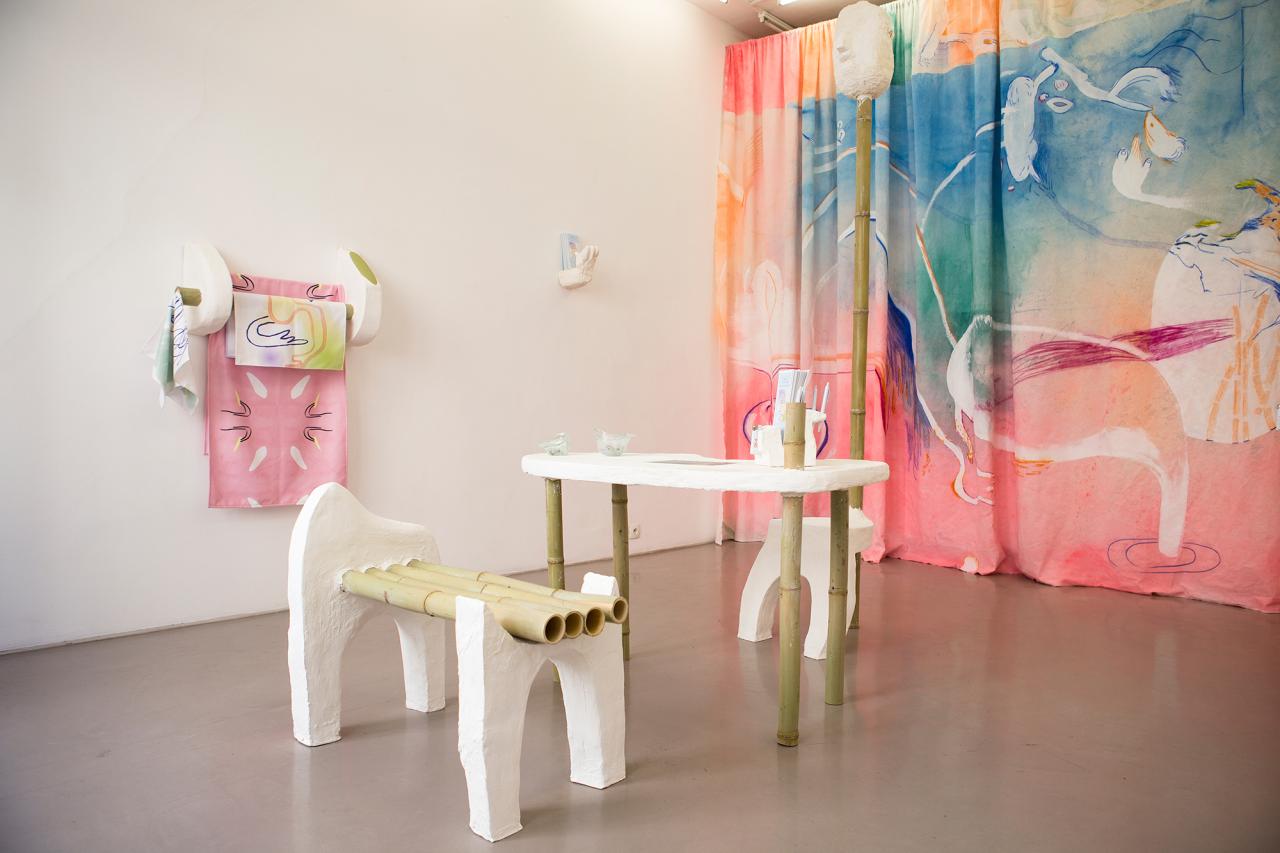 Yoan Sorin's practice varies according to the mythologies he brings up to date in his drawings, installations, paintings, and performances. In addition to a multitude of logbook-like sketchbooks which he fills one after the other, exercising his caustic and sometimes acerbic vision, Yoan Sorin combines note-taking with his proliferating creation of objects, which can be understood as rebuses or aphorisms, or as instances in which representations collude.
The artist, who entitled one of his first exhibitions Just do it, blends and mixes textures following the logic of exploded and baroque assemblages made up of collages and mirror effects on backdrops that reference African-American history, hip hop, branding, streetwear, and the histories of art and sports.
Midway between outsider art, statuary aesthetics and cheap junk, Yoan Sorin's work is related on a nomadic level to domestic objects and ornaments in its profuse use of composite perspectives, colour blocks, exotic fabrics, and fluorescent textures.
Frédéric Emprou, 2016.
Biographical notes translated with the support of the Centre national des arts plastiques - Cnap.