Provence-Alpes-Côte-d'Azur
Michel Houssin
Born in 1941, died in 2022
Lives and works in Provence and Brittany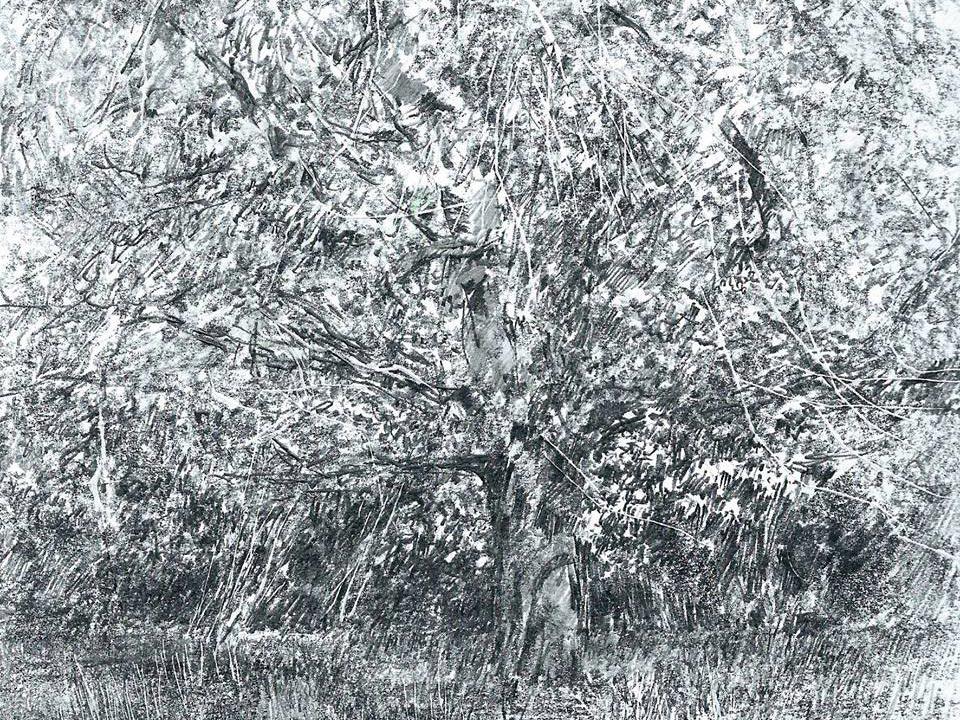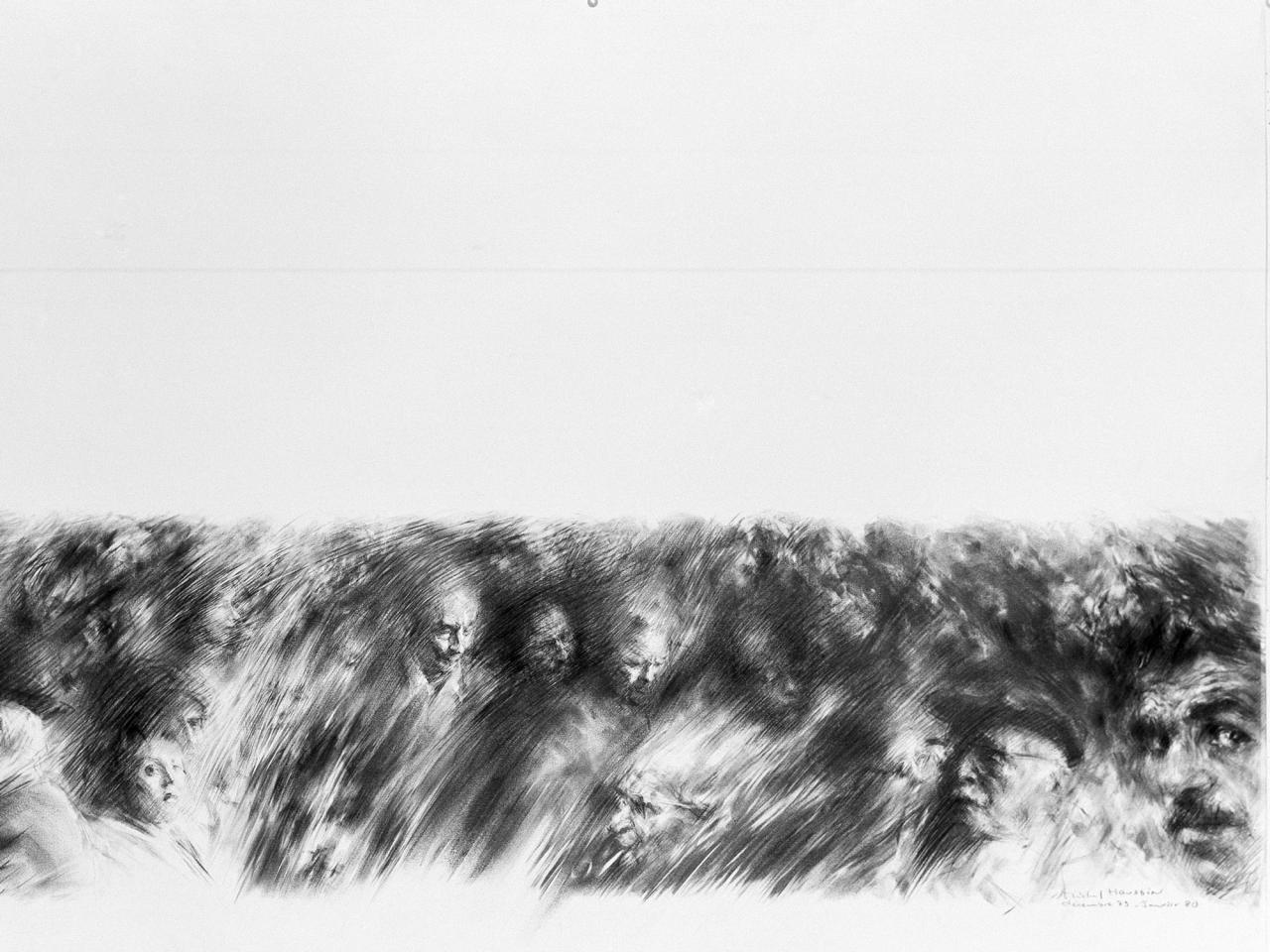 The gray of the crowd versus the colored camouflage of the real
the conservatory of faces
For the last 22 years, Michel Houssin has dedicated himself exclusively to drawing. Considering color as a camouflage for reality, his series of
landscapes and faces converge in his large-scale drawings of crowds to create something like a landscape conservatory of the human.
The missed chance to bid farewell to painting
In the 70's Michel Houssin paints increasingly dark canvases. On the heels of Yves Klein's radical gesture, he reworks some of them with fire. In 1979, the year marking the birth of his daughter Rachel, a very dark painting burns entirely in his chimney without him being able to interrupt the process.
It will be his last painting, his farewell to colors
Mourning the volume
Having abandoned painting he also leaves behind the canvas and stretcher frame. His domain is by now the sheet of paper. Although he dedicates himself to studies, as in the recent portraits of his students at the Villa Arson in Nice, he allows himself a limited amount of time and respects the paper standard commercial format. On the contrary his drawn works allow themselves the format required for the deployment of their imaginary space, from the intimate dimensions of certain Broderezh, Nuages or airy landscapes to the large spaces of paper allowing the unveiling of the Crowds.
From the sfumato using graphite and the eraser
His gestures remain those of a painter, grinding graphite powder with his
fingers and spreading it out with his palms. This is how he corrects the
pencil's grayish marks. Lead point also provides him with velvety black tones that he can change with broad eraser strokes. This gesture regenerates the silky white of the paper. The penumbra of grays is to be found in this in-between zone, for what he pays special attention to are not the extremes but the transitions. He is thus able to attain a drawing composed of effects known to painting during the renaissance, such as the "sfumato".[...]
Text taken from an interview with Michel Houssin by Christian Gattinoni, in Art et Thérapie n.74-75 (Noir et Blanc Tome 1), October 2001
Biographical notes translated with the support of the Centre national des arts plastiques - Cnap.