Marie-Anita Gaube
Born in 1986
Lives and works in Biziat (Ain)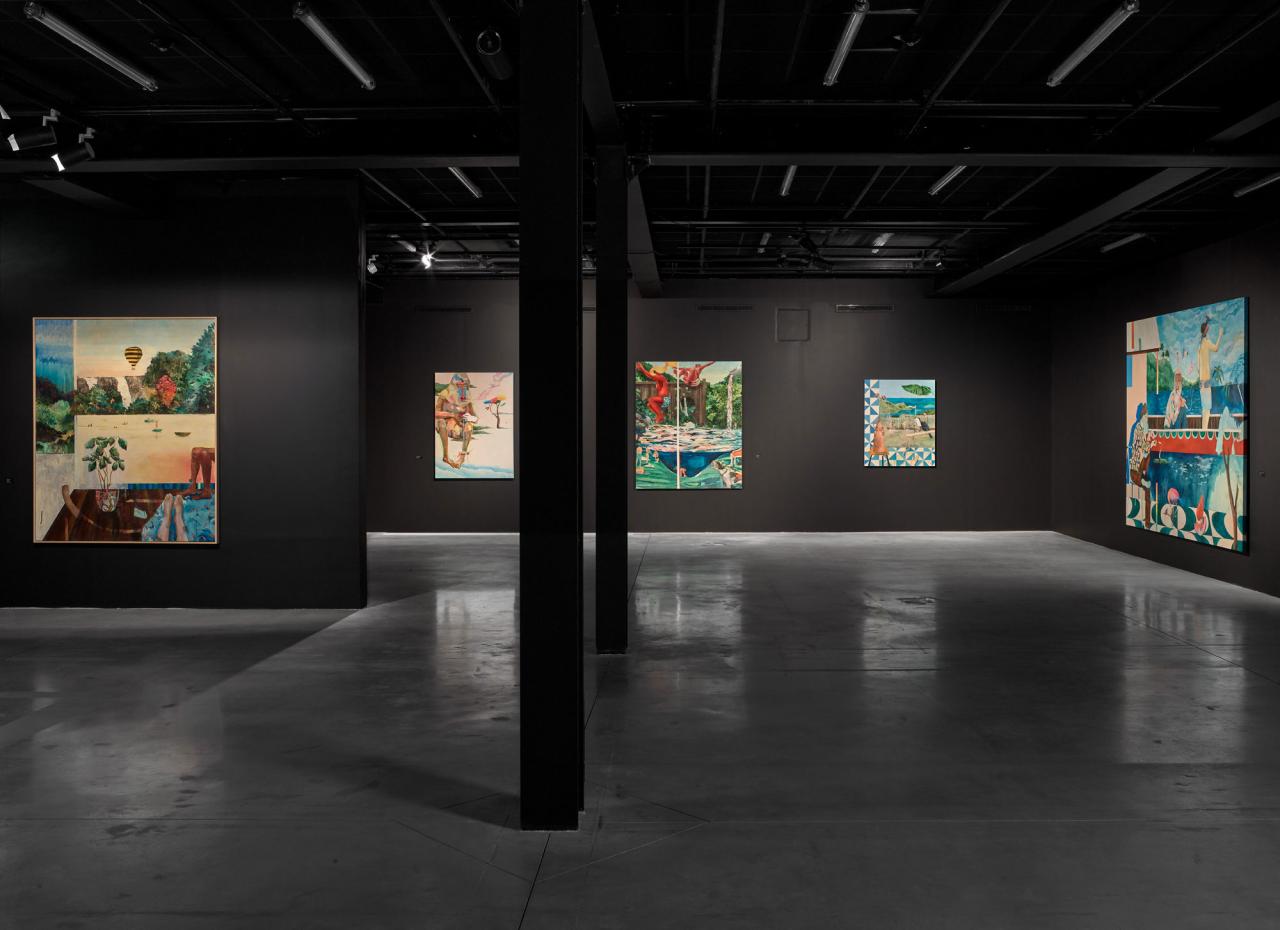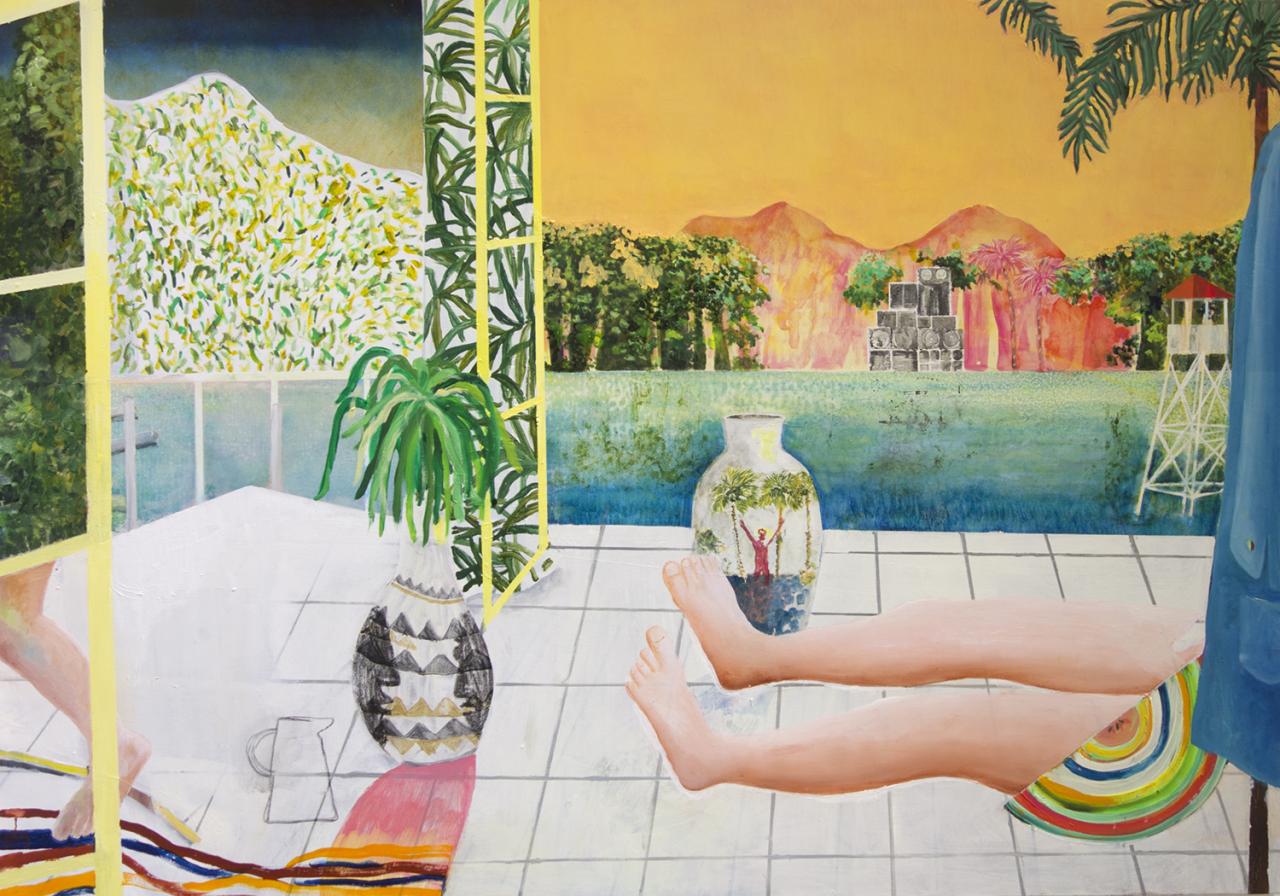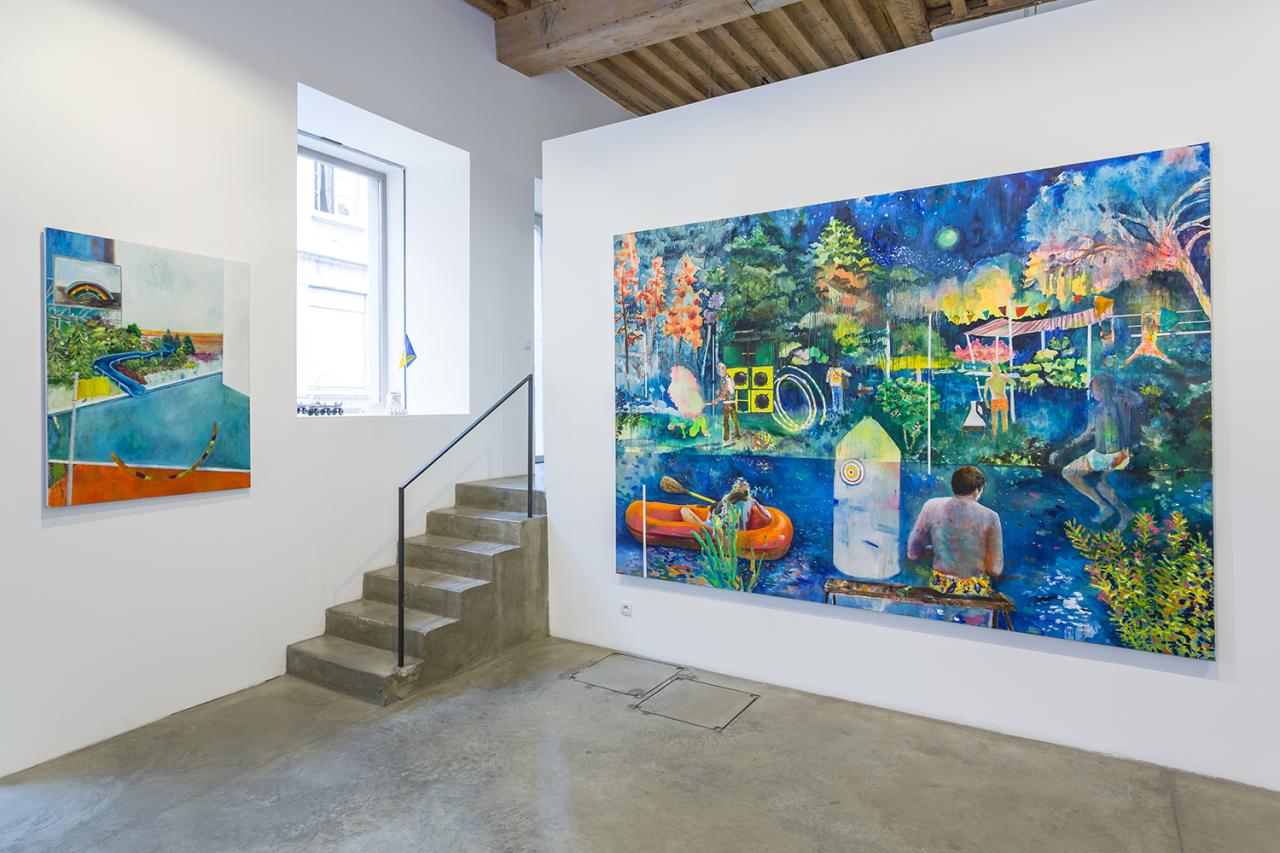 "One can guess that some of your paintings are inspired by social realities or echo contemporary events. How do you make today's world part of your work? Is it safe to talk about reification?
I need to be moved to start working on a project. I need a specific event to bring out feelings in me. My latest series of paintings partly refers to events linked to migration, uprooting, and loss.
Most of the time I am hit with an image, like a flash, a reparatory image. I mention reparation here because most of the time it concerns events one tries to forget and bury, either because they have become overwhelming (when they get too much media coverage), or because one no longer wishes to face them. In this case, I shift the object out of its typical context and place it in an unusual setting. I let it exist outside of where it is normally found in order to gain better understanding of it. I use this reparatory process to bring the images that inhabit us back to the forefront.
- The motif is a significant element in your work. However, its importance has varied a lot. Where do you stand with this research now?
For a long time I saw the motif as a refuge, or rather as a tipping point in my paintings – a place where the eye could drift off. I think that through its repetition, the motif always invites us to get lost in it, to let our minds drift off in contemplation.
The use of motifs came to me when I was looking at Renaissance painting, particularly in the way they are repeated on fabric, constantly opening up new perspectives (in Hans Memling's San Sebastian or Dirk Bouts' Ascension, for instance). A motif is a window.
The irregularity of shapes and refusal of flat surfaces are also consequences of my will to treat the motif as an opening onto a new space, a new landscape. They also function as a pivot that articulates both aspects of the picture. (…)
- Your palette is both rich and very colourful, with an increasing use of gradations. How did you come to this use of colour?
I'm not sure how. I love colour simply because it enables me to give life to what I am depicting. It also allows the figures in the painting to exist "elsewhere". For instance, colour might turn a cactus into a strange and imperceptible glowing mass. A body layered with coloured washes will blend or turn into a waterscape or island of greenery…
I think colour is what provides the most freedom in painting. It is the second step after drawing, allowing us to break away and drift a little closer to a different vision of things, a different understanding. The evolution of my palette somewhat eludes me, depending on the mood, the season, the light, the subject…
Colour is a language per se. When I look at a painting by Peter Doig or Daniel Richter, for instance, all I need is colour to escape into the picture.
- The titles, compositions and visual rhythms show a will to open up the possibility for others to make up stories. There is something of a riddle about them, which often remains unsolved. What is it that prompts such a partial enunciation?
My painting is not a story. It does not claim to be a narrative, but rather an event that combines several temporalities, with only a few clues given for each of them. There is the time of the past, the time of the viewer and another time which remains open.
I compose so as not to lock down what is happening, what I am showing. In fact, everything in my painting remains to be done. I am not trying to come up with answers, but rather to propose arrangements, forms that are more interrogative, and for which I don't always have a solution." (…)
Excerpt from État des lieux, interview with Thomas Bonnote, 2016
Translated by Lucy Pons
Biographical notes translated with the support of Centre national des arts plastiques - Cnap.