Provence-Alpes-Côte-d'Azur
Frédérique Nalbandian
Born in 1967
Lives and works in Menton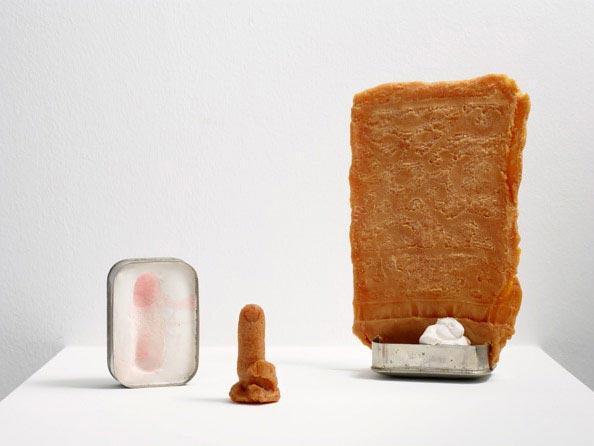 My work involves small and large-scale sculpture, evolutive installation, in situ intervention, and drawing. My fascination and preoccupation with matter, its immanence and its whiteness led me to manipulate two recurring substances: soap and plaster mixed with water.
It seems to me that matter induces a space for reflection where it might be worth rethinking the place it occupies within the field of contemporary sculpture, as well as in the context of today's society, which has become time-controlled and threatened by the impending sterility, if not "uncontrollability", of our increasingly virtual modes of organisation and communication.
By using direct processes in an experimental way, my aim is to create a poetic world based on derision, between the loss of the model and its improbable reproduction, between the logical and didactic process of the manipulated substances and their "distressed" or "re-presented" form, and about subjects that are of specific interest to me: existence, the expression of its bodily form (the organism), emptiness, precariousness, memory, and finitude.
Biographical notes translated with the support of the Centre national des arts plastiques - Cnap.