Flora Moscovici
Born in 1985
Lives and works in Paris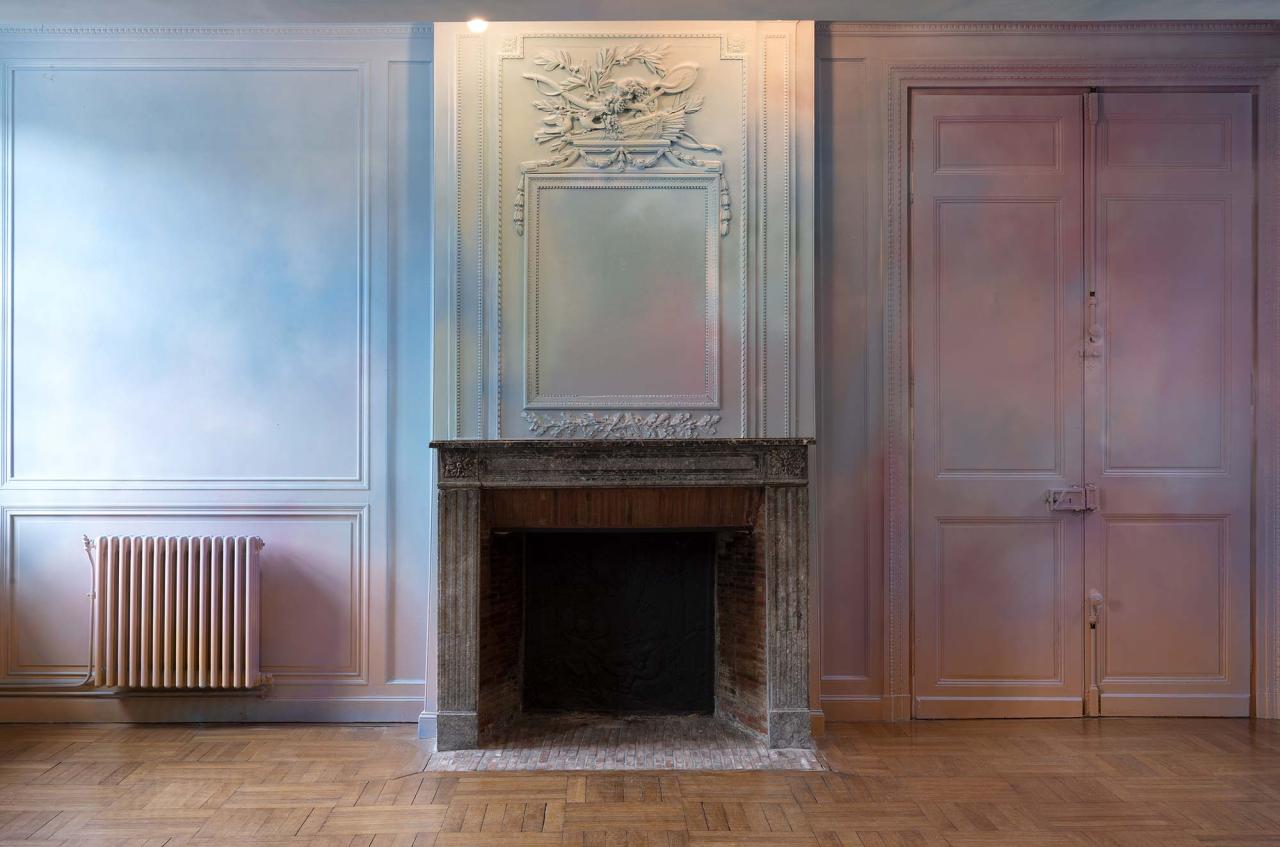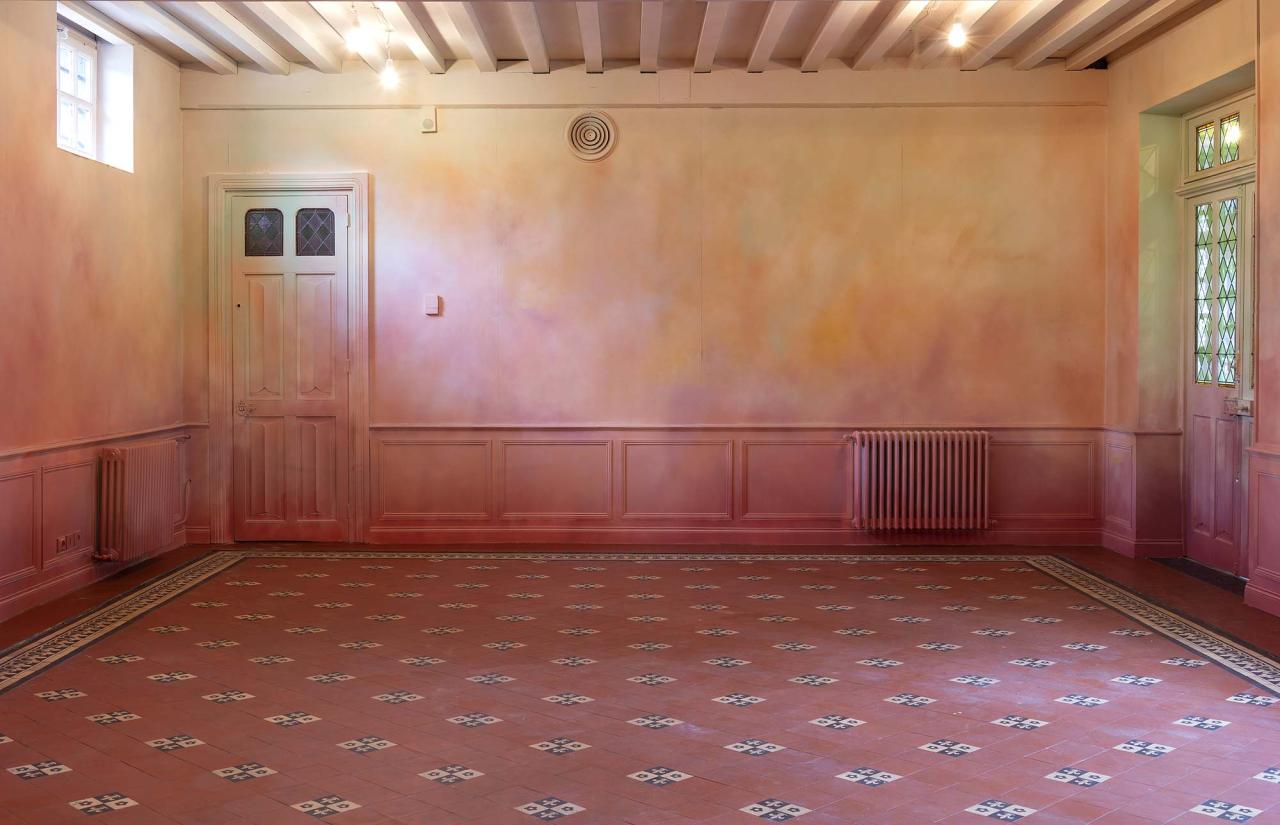 By approaching painting through its many definitions and utilising the extremely varied possibilities that the medium offers, including in its margins, Flora Moscovici brings out the pictorial depth of the spaces in which she is invited to perform.
Awkward brushstrokes, dirtyish smudges, and the magical glow and domestic aspect of mural painting are as many combined elements that could help define her artistic research.
"We do not live in neutral, white spaces", Flora Moscovici likes to remind us. And so she applies colours with a brush or spray gun in subtle gradations from floor to ceiling. In doing so, she simultaneously covers up and reveals our surroundings and their uses by blurring the lines between art and interior design.
Her paintings alter our perception of space and bring forth various temporalities – of the pictorial gesture, of the site's heritage, and of the history of painting, between sacredness and vernacularity.
Biographical notes translated with the support of the Centre national des arts plastiques - Cnap.