Christine Crozat
Born in
Lives and works in Lyon and Paris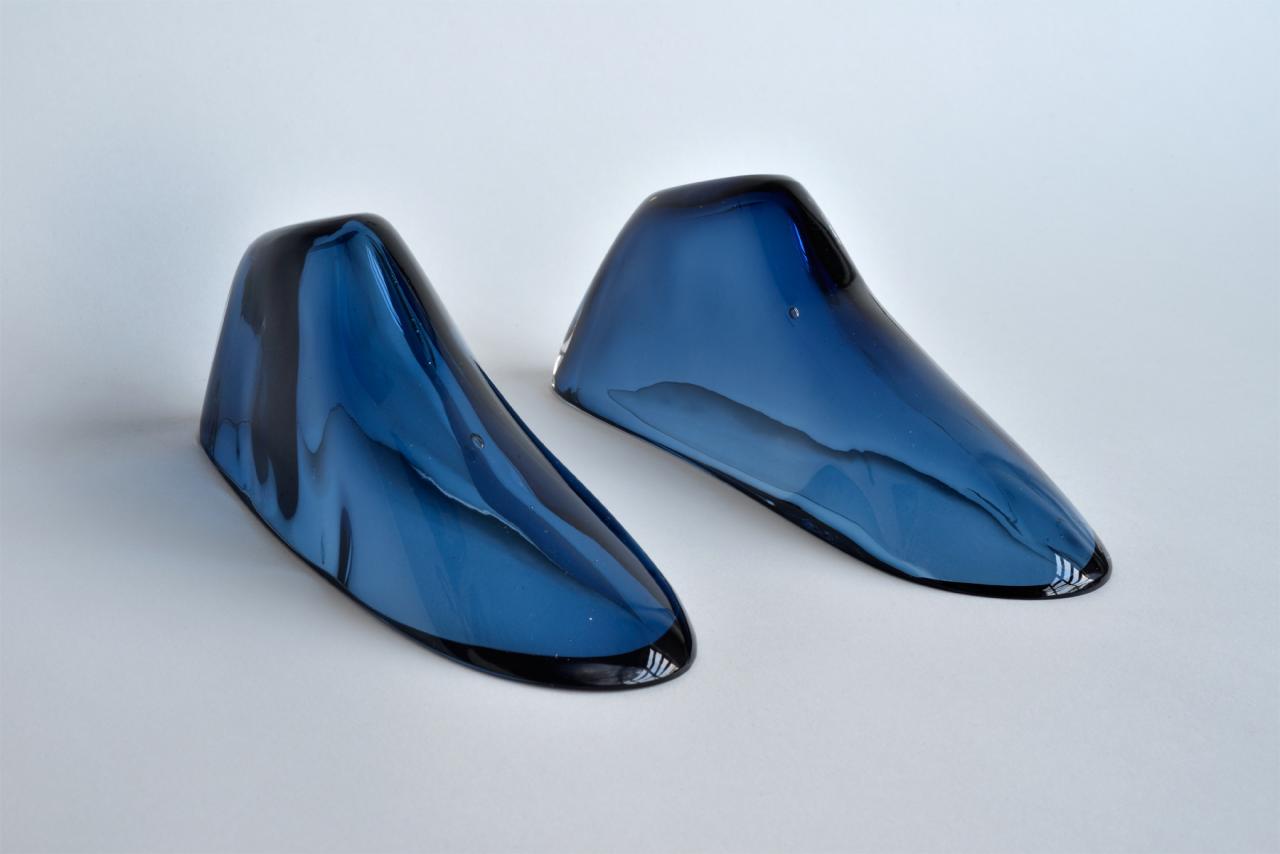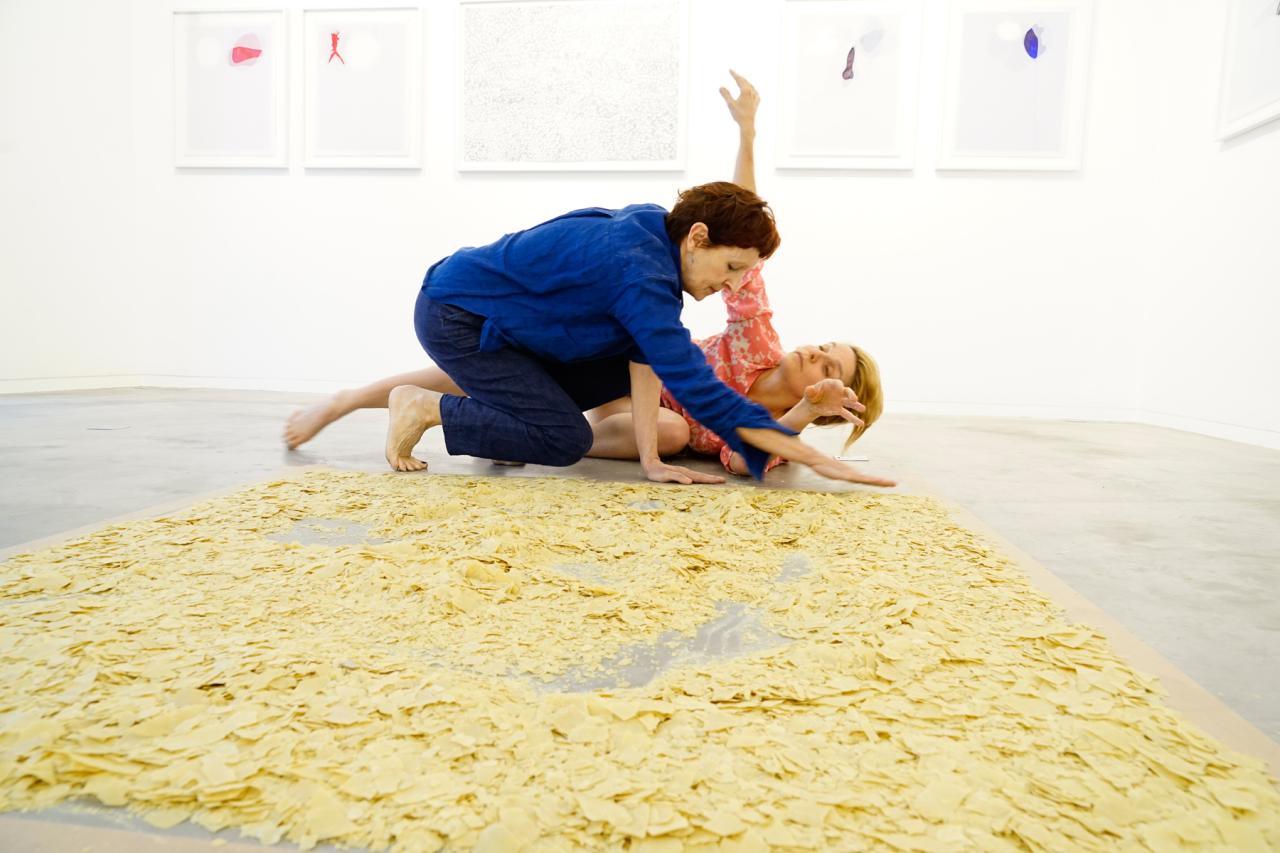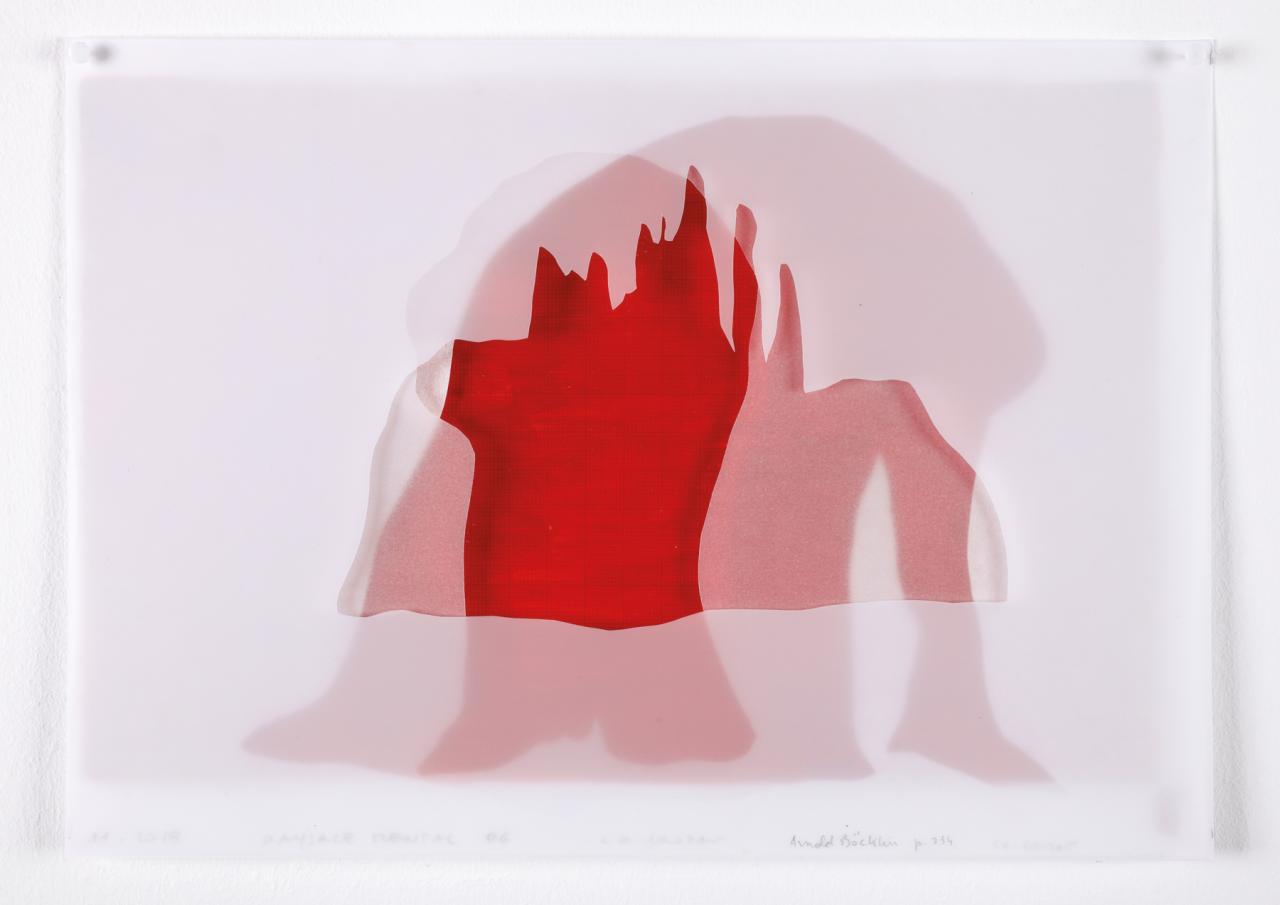 De la nature des images [On the nature of images], Alain Massuard
Published in the catalogue for the exhibition Tropismus, French Institute in Prague, Czech Republic, 2006.
"Is twinship what shapes her genealogy? The images of the world that Christine Crozat creates all possess a double nature. Whether they are traces of bodies – human or animal, Saint Emerentiana or the fairy Melusine –, images captured in passing – trees, scenery, fragments of cities –, or worn-out things – feet, shoes, relics –, they are first and foremost reductions which all fit within a story. In them, depiction is condensed through an intervention of will and memory; time compresses the persistent images of the world. At times, as if matter, like air at the summit of a mountain, was lacking, rarefaction eats away at things and their images, wears them down, tears holes in them or erases them. In one case or the other – compression or rarefaction – what is left has become more intense: the intensity of density on the one hand, and that of tenuousness on the other. On the side of density, Mister Van Eyck's slippers, skulls drawn in graphite, and glass bones, especially the scarlet bone; on the side of tenuousness, scenery going by in a high-speed train, sketches of Prague, soaps, and headdress imprints. Their ability to become part of stories or to generate them is what constitutes their second quality. There isn't an outline that isn't also a step of the way. Every object, whether it is the tooth, Rembrandt's cap, Minnie's shoes, or Saint Césaire's three sandals, has an origin story, which, although it is sometimes obscure and hard to reconstitute, gives them additional weight. This also goes for the engravings, drawings and imprints. But do not get the artist wrong: this has nothing to do with the story of their conception or the narrative of their creation. Instead, the story that these objects bear witness to is a story of its own. Sometimes Christine Crozat takes a fragment out of its context – a fragment of a painting, a fragment of a body, a piece of a city –, forcing us to place this piece back into the bigger picture: the mirror in the Arnolfini's closet, the bone in the skeleton, the tramway on its tracks. This is where the story and its narrative start. Christine Crozat initiates it with small captions, such as "in the cities I come across, I like to see the stations, the cemeteries and the shopping malls…" written under a drawing of Prague Central Station, or with titles that refer to myths, patrology, as well as daily life, heroes and friends. There is a sociability of things and beings in Christine Crozat's work, which does not abide by the customary autonomy of art objects. There is a communication, a circulation, an exchange, a life shared between her creations. Sometimes there is also a separation: Van Eyck's clogs slip from the lithograph down to the floor to materialise in wax, the bone leaves its skeleton, and the relic its reliquary in order for one to live its life as an Indian yellow, bergamot or cerulean watercolour, and for the other its existence as milky-white or blood-red Bohemian glass – a blood thick and heavy as the tip of a Koh-i-Noor pencil. Perhaps it is a woman's prerogative to develop this link between plastic creation and the tale of our lives – History and stories – with acute sensitivity and pertinence. One thinks of Louise Bourgeois, but also of Annette Messager and, in this case, Adriena Simotová or Bela Kolárová. The works suddenly stand out as family heirlooms, a theory of objects, signs, and traces that the flow of time has rolled in the riverbed and whose treasures the gold-seeking hand pulls out of the water."
Biographical notes translated with the support of the Centre national des arts plastiques - Cnap.