Briac Leprêtre
Born in 1972
Lives and works in Rennes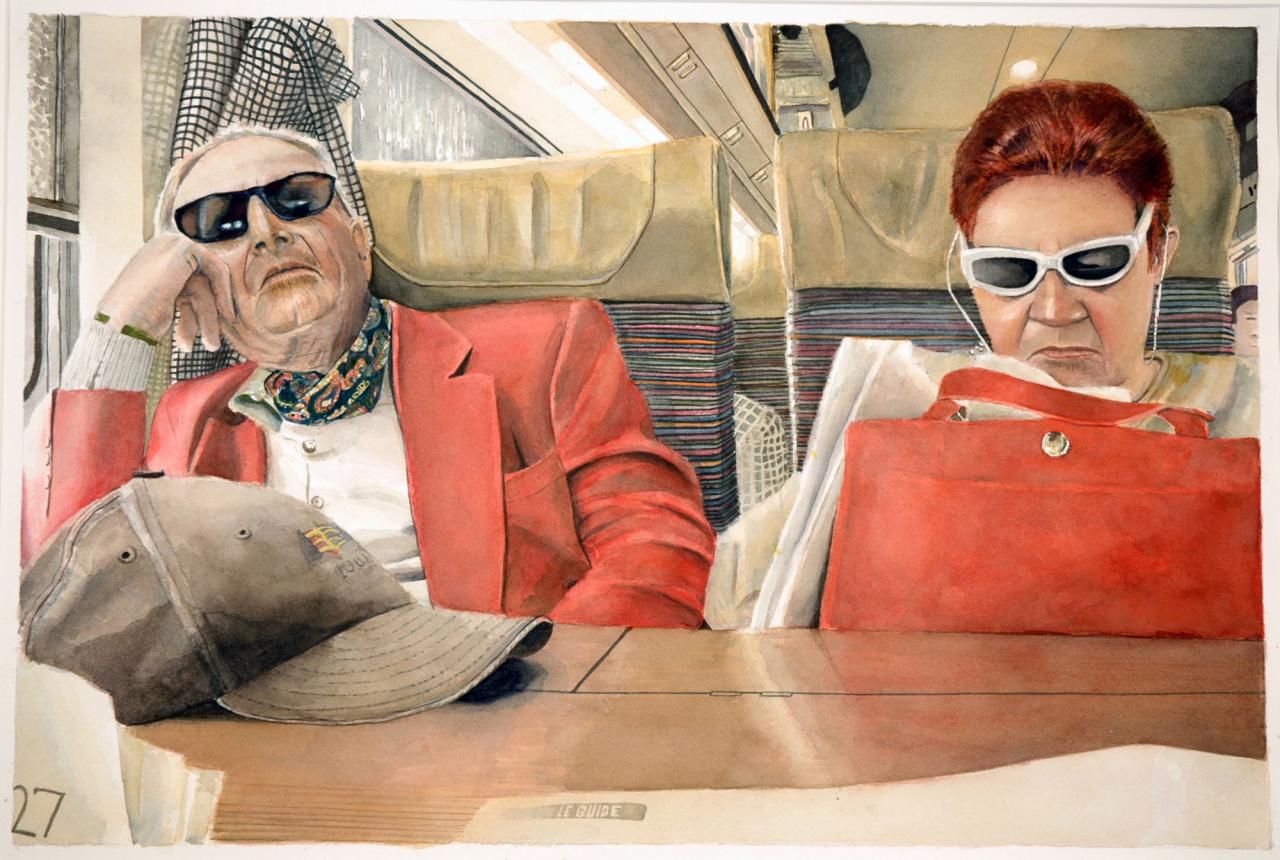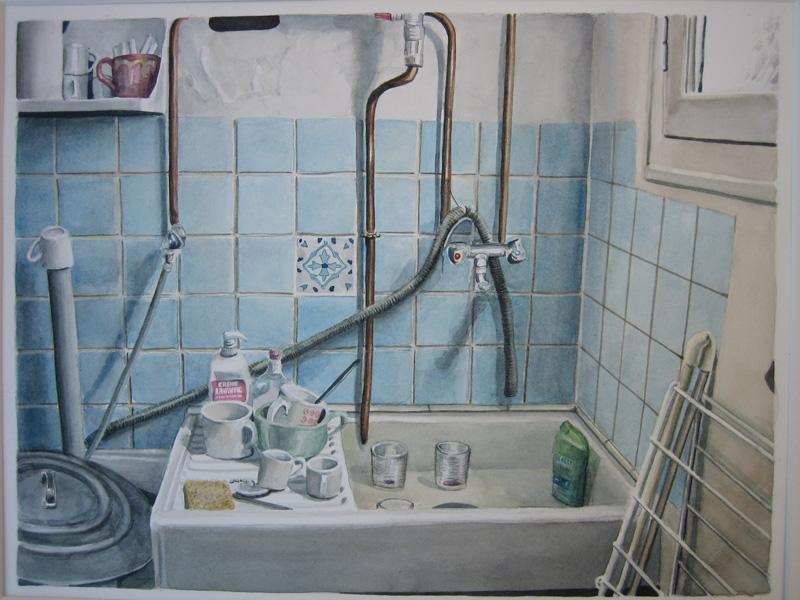 Briac Leprêtre was born in 1972 in Rennes, France. He graduated from the School of Fine Arts in Quimper, France. Briac Leprêtre's solo exhibitions were held in New York at Parker's Box gallery in 2011 and in Nantes at melanieRio gallery in 2013. His work has been exhibited in Brussels, at CAPC in Bordeaux, at 40mcube in Rennes, in Paris, and Brest.
In the first place, Briac Leprêtre's work strikes with the themes it deals with, that is trivial objects or daily scenes. But the way he produces them outplays this first impression and rephrases his words. Briac Leprêtre sarcastically chooses watercolours, which is usually associated with « pretty » subjects, to represent some flats under construction, kitchen sinks or arm wrestling. This rephrasing is also noticeable in his sculptures, as he makes clothes, backpacks or a tent using concrete, annihilating the function and transforming the object into a relic or remembrance of our time.
Biographical notes translated with the support of the Centre national des arts plastiques - Cnap.